Ashes 2013 England v Australia Preview: Where to Watch Second Test Live
England name unchanged side for second Investec Ashes test, to be played at Lord's
The second Ashes test starts on Thursday morning and if it is even half as exciting as the proceedings at Nottingham, we are in for an absolute treat. Scheduled to run from 18 July to 22 July, the second test should offer us a slightly more definitive marker for how The Investec Ashes will pan out.
Will England continue to dominate? Can Australia recover a smidgen more pride than debutant Ashton Agar managed? Will James Anderson and co continue to torment the Aussie batsmen? Can the England top order maintain this start to the series?
So many questions... at least some of them, we hope, will be answered over this weekend.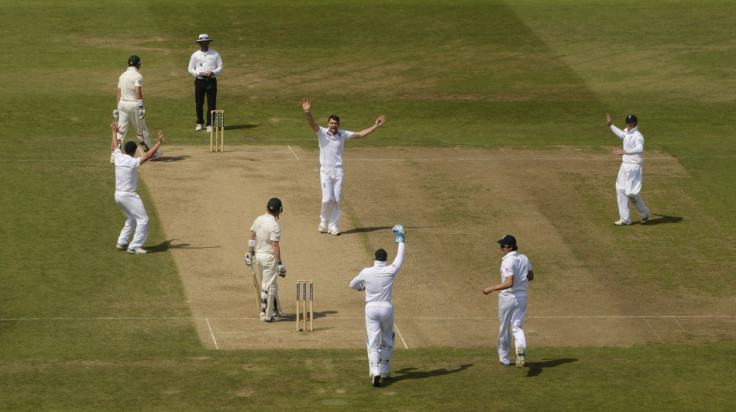 Where to Watch Second Investec Ashes Test Live
Play at Lord's starts at 11am BST, with live television coverage on Sky Sports Ashes. Live radio commentary is available on BBC Radio 5 live extra and BBC Radio 4 Long Wave. Real time Internet updates are available on ESPN Cricinfo.
And remember to check back here for daily reports from IBTimes UK.
Overview
The entire Ashes summer got off to a poor start for the visitors and well before the first ball was bowled. An increasingly divisive dressing room has forced Cricket Australia (CA) into a few embarrassing positions, going as far back as the tour of India in March, when a group of four players were suspended for a breach in discipline.
The fact the visitors were getting pummelled by MS Dhoni's men did not help and neither did comments from leading ex-cricketers like Allan Border and Mark Waugh, who criticised coach Mickey Arthur for his decision to ban vice-captain Shane Watson for failing to submit a tactical presentation.
An even more miserable 2013 ICC Champions Trophy followed and the coach was sacked, two weeks before the Ashes began. But then a strange thing happened. Perhaps the sack of Arthur was a cathartic act for, at moments during the Nottingham match, Australia produced some solid performances.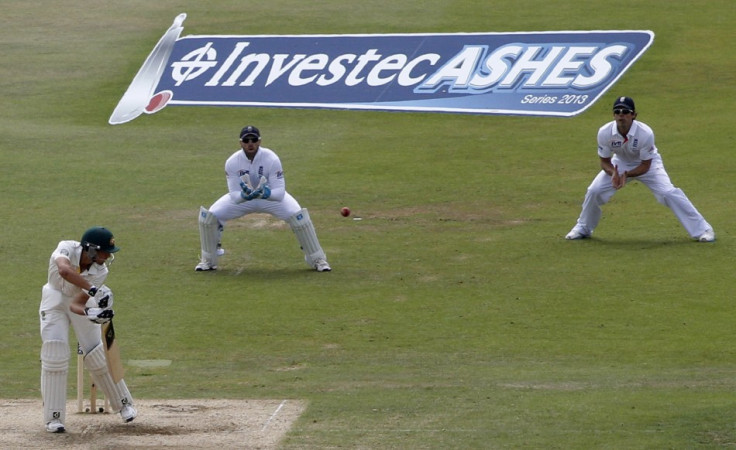 Were those performances disjointed and not backed by other team members? Yes... but they do give the Aussies a measure of hope and pride heading into the second test.
Peter Siddle's match haul of 8/85, 19-year-old Agar's heroic 98 on debut and a far more determined collective batting effort in the second innings should boost Michael Clarke and his men.
A word of caution though - England could have and should have won by a far more convincing margin. Take nothing away from Australia but the hosts were the dominant force and had Stuart Broad, Steven Finn and Graeme Swann backed Anderson's match return of 10/158 with a few more wickets (the three finished with 9/376) it is entirely possible Alastair Cook could have wrapped up the win inside four days.
Clarke was quick to publically back his players after the defeat, telling reporters "I think our boys should hold their heads up high". And he was right to do so. The press in England was highly critical of what they thought was a poor side when CA named their Ashes squad and it remains likely they will struggle to reclaim the Ashes from their rivals. But England cannot afford to take things easy.
In Watson and Clarke, Australia have two hugely experienced run-getters, Haddin and Phillip Hughes provide runs in the middle order and Mitchell Starc, Pattinson and Siddle came very close to bowling their side to an unlikely win.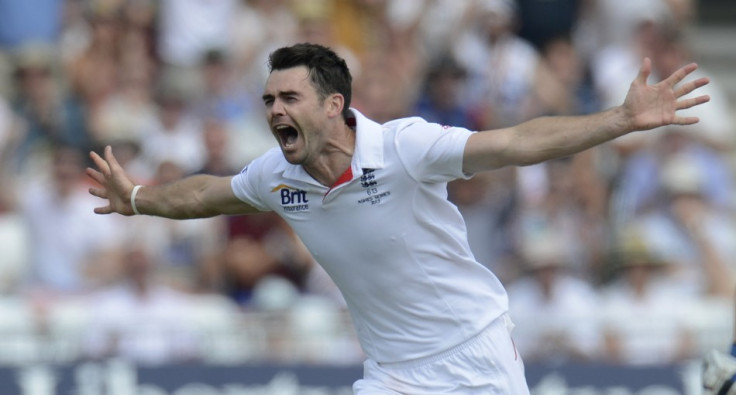 That said, Cook will be generally pleased with the result. There needs to be improvement from the top order though. England's top four produced 224 runs over two innings, which was more than Australia's 164 but consistency could become an issue. If Cook, Joe Root, Jonathan Trott and Kevin Pietersen can ride out the early storm from Pattinson, Siddle and Starc, there is not too much depth to Australia's bowling, meaning they should be in a position to put a healthy total on the board.
Ian Bell, Prior and Broad responded with 220 runs between them in the second innings and they will pose a threat with the bat once again. And given Bell, Broad and Trott all have healthy averages at Lord's, the signs are good for England. Overall the hosts were excellent and justifiably named an unchanged side for the second test.
It has been a good summer so far for Cook and his men. Yes... the defeat to India in the final of the Champions Trophy was disappointing, as was the loss of the One Day International (ODI) series to New Zealand in May/June. But a home test series win against the Kiwis and that massive and historic series win against India made for excellent preparation and so it has transpired.
All in all, there is little to suggest England need to change anything about their approach and game heading into the second test. A check on over-confidence aside, Cook's men resemble a well-oiled machine that should take a nearly unassailable 2-0 lead at Lord's.
Weather and Pitch News
For what it is worth, weather forecasts for the second test are excellent. Expect temperatures to hover around but never quite cross the 30C mark during the day, with humidity in or around the 50% mark for most of the time.
Meanwhile, the track prepared for the second test has a covering of grass on it, which will please Anderson and Siddle, as well as their fast bowling colleagues. Swann may do well too, given he does generate a bit of pace when he bowls. And it will be interesting to see if young Agar can build on the success from the first test.
© Copyright IBTimes 2023. All rights reserved.