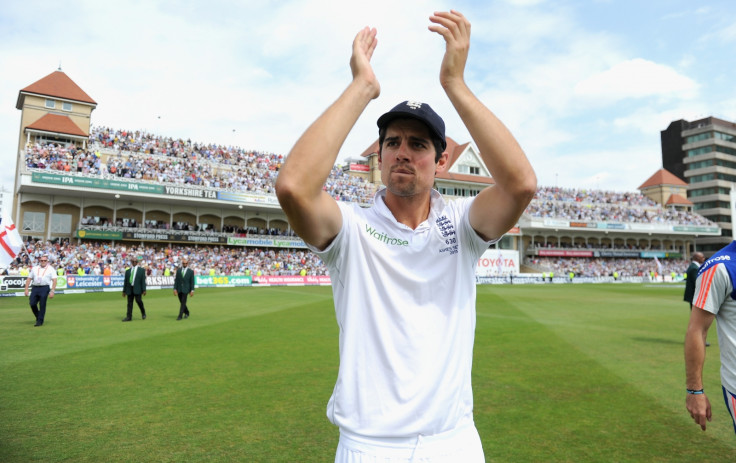 England captain Alastair Cook admits he has severe doubts over his team's capacity to wrestle the Ashes away from Australia after a harrowing 18 months.
Victory by an innings and 78 runs at Trent Bridge sees England regain the Ashes following a damaging period for the team which began with a 5-0 whitewash Down Under.
A team with an average age of 27.5 had struggled in the intervening period against Sri Lanka, the West Indies and New Zealand while the one-day side was knocked out of the group stage at the Cricket World Cup.
And Cook admits that with an inexperienced squad and a team low on confidence, he was "surprised" by their performances in the pressure-cooker of an Ashes series.
"To win like we have done is beyond belief," said Cook, who became the third man alongside WG Grace and Mike Brearly to captain England to two home Ashes series wins.
"I didn't think we were quite ready to win the Ashes to begin with because I thought you needed a group of players who are match hardened but the guys out there have surprised me.
"We've won in really critical moments and players have really stepped up. It shouldn't surprise me but it has, to have made that big step from guys with little experience to match winners for England and hardened players.
"When the pressure is on in this game, I know it sounds silly when you're 2-1 up there was a lot of pressure on that first morning.
"You talk about opportunities, you don't want to let any go by and everyone of those guys can be very proud of how they handled that pressure."