England rugby coach Eddie Jones arrived at the Six Nations launch at the Hurlingham club this morning with a huge black eye, bandages to his face and an ice pack. All the captains and coaches are in London today (25 January) to speak to the media about the eagerly anticipated Six Nations tournament which gets underway on 4 February.
And Jones revealed in his press conference that the injury was due to an accident at his home in Sunningdale – where he slipped and fell in his bathroom. The shiner, with accompanying cuts and gashes, was covered with a basic medical dressing as he accompanied captain Dylan Hartley to the London launch. Jones said: "It was just a fall this morning. I was in the shower and unfortunately slipped over, my missus was there to clean up the mess, though."
The 56-year-old also announced Hartley has been confirmed as captain for their Grand Slam defence after proving his fitness. Hartley has not played since 3 December when he was sent off for striking Sean O'Brien in Northampton's defeat by Leinster, an act resulting in a six-week suspension that ended on the day the reigning champions began their pre-tournament training camp in Portugal.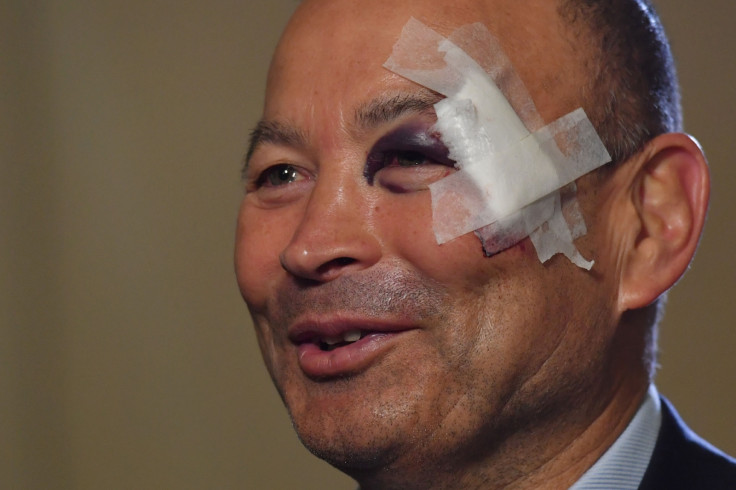 Jones' England head into this year's Six Nations as favourites after winning it last year and have won every single game since the Australian was appointed in 2015 – 13 out of 13.