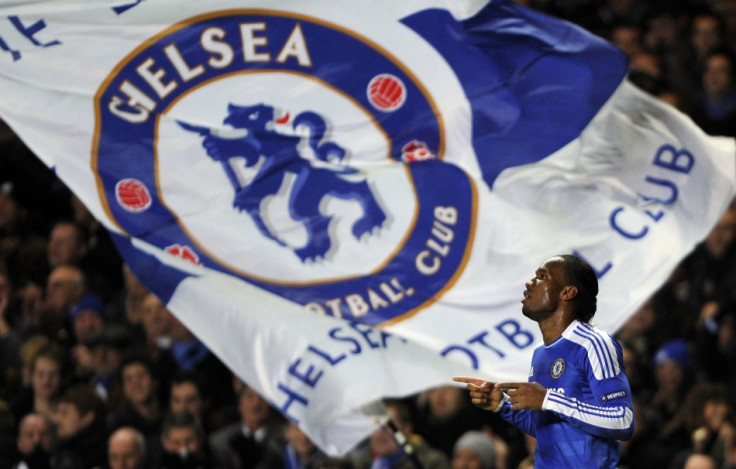 John Terry hailed Didier Drogba's recent form after the striker scored twice as Chelsea beat Valencia at Stamford Bridge Tuesday.
The Cot d'Ivore international signalled his return to form in the Blues' 3-0 win that guaranteed them a place in the knockout stage of the Champions League.
The Chelsea forward struck twice either side of a Ramires goal that he created to take Andre Villas-Boas' side through as Group E winners.
And Chelsea captain John Terry lauded Drogba's performance as just one of a number of impressive displays.
"I think we're all obviously delighted. We left it late in the group but we did the job and Didier was fantastic for us," Terry told the official Chelsea Web site.
"We knew it was going to be difficult, which it was, and we needed a big man to hold it up and give us time to get up which he did.
"It was important we didn't concede. We set out with a game plan, and obviously the early goal from Didier helped us but we still had to hold on and the second goal came.
"The manager stressed that a third goal kills them off, which it did, and it was a great third goal from Didi after a great start to get us on the way. If he's only 80 per cent fir, there's plenty more life in him!"
Last night's result was just the fifth victory in 11 games for the west Londoners but Terry believes the club's poor run of results is now behind them.
"Slowly but surely we are getting to our best, we had our dip in form and hopefully that's the end of it," he added.
"Newcastle was our building block and we won again here today. We've got a massive game on Monday against Man City and we're prepared for that."
Meanwhile, Drogba insists he will honour his Chelsea contract, saying: "I always said that I will honour my contract with Chelsea until the very end and for the moment, the end is 2012," Drogba told the Evening Standard.
"But I am fine here and my personal case is not an important factor for me. The important thing is to try and get Chelsea back to the summit of the Premier League.
"Has all the talk of Chelsea struggling been exaggerated? No, it's fact. We have been struggling, that is part of the game. You can't be fresh and win every match but I hope [the win against Newcastle] it is the end of our crisis."