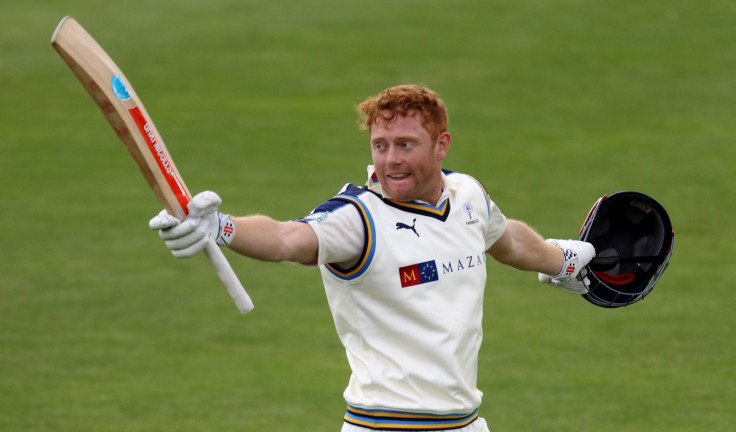 Yorkshire pair Jonny Bairstow and Adil Rashid will be among the players considered for a recall when England selectors meet to discuss possible changes ahead of the third Ashes test against Australia at Edgbaston.
Bairstow has scored 906 runs in seven matches at an average of 100.66 this season, while Rashid was included in the squads for the first and second Test matches at Cardiff and Lord's before being overlooked.
The future of opener Adam Lyth and fellow top order batsmen Gary Ballance and Ian Bell will be scrutinised by the four-man selection panel after England suffered their worst runs-margin test defeat for 39 years at Lord's, as Australia levelled the series at 1-1.
Coach Trevor Bayliss, James Whitaker, Mick Newell and Angus Fraser will meet on 21 July to decide the squad, with an announcement due before the end of the day.
England's main Achilles heel during the international summer has been their top order, which has averaged 73 for the first three wickets in the last eight innings.
Lyth has scored one century in that time in his first four tests, while Ballance and Bell have managed just one half century each during the same period, as their form continues to suffer.
Furthermore, with Moeen Ali averaging 43 with the ball in the Ashes, England could look to call in Rashid as a front-line spinner and move the all-rounder up the batting order.
"It's on the mind of anyone when the team is not playing like you would like. Those things are always in the back of the coach's and selectors' minds," Bayliss said in the wake of defeat at Lord's.
"There are some good players on the outside and we've got a selection meeting. I'm not going to speculate on what exactly will happen until Tuesday. Every innings we've been 4-30 or 4-40... I suppose that's always a concern.
"But what you've also got to do is give the players that are in there as much confidence as possible.
"They are obviously good players and the reason they are in the team is because they are thought of as the best players in England at the moment."
One player who will not be considered for selection is outcast batsman Kevin Pietersen, who has bemoaned his continued omission amid England's problems at the top of the order.
Director cricket Andrew Strauss told Pietersen he would play no role in England's plans this summer but after the 405-run defeat to Australia, the 35 year old continues to pine for an international return.
"Ridiculous that I'm lying on a beach when I should be in UK prepping for the 3rd Test!" England's leading run scorer in all formats said on Twitter. "So silly really! Sad!
"Batting as well as ever & the team have huge issues with top order! What a waste, just lying on a beach! I wish I could help! So, so, so, so silly!"