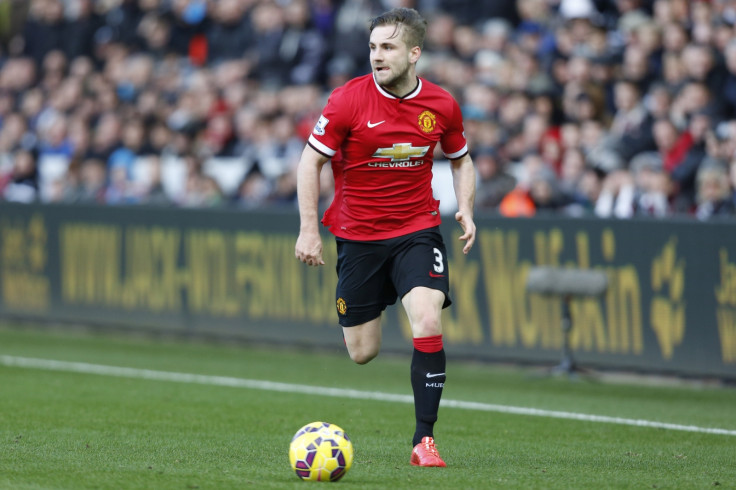 England Under-21 coach Gareth Southgate has refused to disclose the nature of the fitness problems which ruled Manchester United defender Luke Shaw out of the summer's European Championships.
Shaw has suffered from nine different injuries this season, including a facial problem which kept him out of the 1-1 Premier League draw with Arsenal and manager Louis van Gaal was keen for the 19-year-old to be rested.
But instead of explaining the reasons behind Shaw's withdrawal Southgate has swelled fears over the fitness of the United youngster by claiming specifics over his injury issues will stay between club and country.
"Luke hasn't been told to withdraw from the squad," Southgate told reporters after unveiling his 27-man squad for the finals in the Czech Republic.
"What Van Gaal said hasn't inflamed the situation from our point of view. I have dealt with Luke the whole season and I know the player and the medical team are in constant contact."
Shaw has made just 15 Premier League starts for United this season following an injury-ravaged first season since joining from Southampton.
A summer without the strains of international football means Shaw will have a full pre-season to recuperate ahead of next term, which is expected to end with his call up to the senior England squad for the European Championships.
But when asked about the United defender's injury, Southgate responded: "I cannot answer that. We had a couple of young players with injuries in the last camp and we started to go into detail. Clubs aren't very keen on that.
"Medically we don't own the players. They could go into fixtures the following week and someone could target that.
"We live in a world now with security of information, medical negligence, that is the world we live in. We have to be mindful that the data on things like that are owned by clubs or the individual player.
"I know historically we have always said 'he has a groin, he has a hamstring, he has a ...'. Maybe [those days are over]."