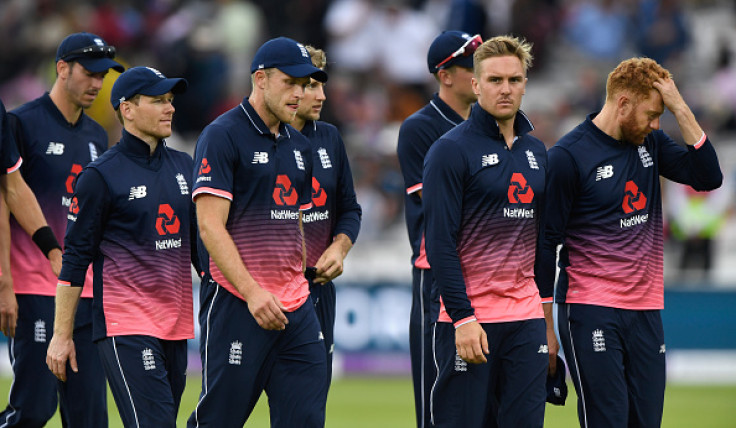 Eoin Morgan believes the dramatic collapse at Lord's that saw England lose their final One Day International (ODIs) match against South Africa by seven wickets was just a "hiccup."
After comfortably defeating the visitors in the first game before just scraping through them in the second game to clinch the series, England were reduced to 20-6 in the final ODI on Monday (29 May).
While Jonny Bairstow struck 51 runs, it was to no avail as the hosts were eventually bowled out for 153 with 18.5 overs remaining, having previously scored 330 and 339 against the top ranked team in ODIs.
The lack of concentration, especially in the batting, comes as a concern with England set to host the ICC Champions Trophy on Thursday (1 June). However, limited-overs captain Morgan claims the defeat served as a valuable lesson ahead of the 50-over tournament.
"We have put in a lot this series but this was a hiccup," Morgan said, as quoted on BBC. "It's a lesson with the bat and ball - our bowlers to be disciplined and to our batsman that, sometimes, you have to sit in."
"They made us play a hell of a lot and managed to get the ball moving around. Certainly, it's not down to a lack of trying."
Morgan also added that he could see rested all-rounder Ben Stokes featuring in the opening Champions Trophy game against Bangladesh, despite fears over a knee injury.
"He's a guy we really need in our team if we're going to win the Champions Trophy or be real contenders," he added. "He is a huge part of our team. I'm anticipating he will be be 100% fit for Thursday against Bangladesh."
England coach Trevor Bayliss also looked at the positives of the defeat, stating that the hosts will now not be complacent ahead of the tournament.
"This result ensures we go into the Champions Trophy without big heads," Bayliss explained. "We should have done better than we did but a 2-1 series over South Africa, we'll take that every day."