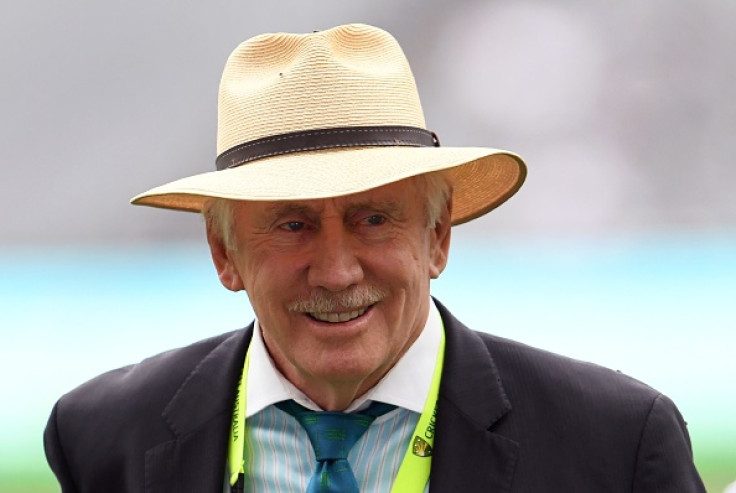 Ian Chappell believes four teams in the ICC Champions Trophy 2017 have a real shot at winning the tournament.
The 50-over tournament hosted by England is set to kick off on 1 June and go until 18 June. The former cricketer has earmarked four nations that he sees as having the strongest squads.
"The four really strong squads are hosts England, defending champions India and perennial competitors Australia and South Africa," Chappell wrote in his ESPN column.
The whole nation of England was rocked following the Manchester bombing that killed 22 people at an Ariana Grande concert last Monday (22 May). With security tightened up for the event, Chappell believes the tragedy will have an effect on the England players but could spur them on to win the entire tournament if they focus on their cricket.
"The English are renowned for their stoicism in times of adversity and this trait will be fully tested under the circumstances," he added. "Some players will cope better than others, but the ones who will fare the best are those who can overcome any anxieties and maintain their focus on cricket while they are out on the field."
Chappell also states that despite the Australia team currently being in a pay dispute with Cricket Australia (CA), the issue has united the players, which could help them go all the way in England.
"The Australians are currently embroiled in a divisive pay dispute with their board, but the altercation has only served to unite the players," he explained. "The sense that this dispute will further galvanise the Australian team was reinforced by skipper Steven Smith, when he indicated that winning the Champions Trophy would help the players in their negotiations with Cricket Australia."
The cricket announcer also noted that the recently concluded Indian Premier League may help India in their preparations while praising them for their well-balanced attack.
"India don't have the pace of the other three top bowling sides, but they do possess a well-balanced attack, capable of taking wickets in any conditions."
As for South Africa, who retained their place on top in the One Day International rankings, Chappell praised them for being well equipped both in the bowling and batting departments: "South Africa are the fourth powerhouse team and, even without the injured Dale Steyn, they possess a strong pace attack. They also have the wily legspinner Imran Tahir seeking wickets in the middle overs, which is a crucial part of playing 50-over cricket successfully," he said.
"The South African batting line-up is also powerful, but the team are yet to overcome the knockout-stage hoodoo that dogs them in tournaments. Despite assurances from skipper AB de Villiers in the 2015 World Cup that this was a thing of the past, they have done nothing to brush the monkey off their back."