England manager Roy Hodgson has insisted that his side are not lacking in passion or desire ahead of their crunch Euro 2016 Group B clash with rivals Wales. The Three Lions meet Chris Coleman's tournament debutants for the 102nd time at the Stade Bollaert-Delelis in Lens on Thursday afternoon (16 June), looking to bounce back from their last-gasp draw against a poor Russia team at the weekend and avoid the ignominy of a first defeat to their neighbours for 32 years.
As well as the lingering threat of further crowd trouble, much of the build-up to such an eagerly anticipated grudge match has revolved around a series of confident statements from certain Wales players made with the apparent intention of drawing a reaction from their English counterparts. Real Madrid star Gareth Bale, who scored his country's first goal at a major tournament since 1958 with a wonderful early free-kick during the 2-1 win over Slovakia, claimed that they simply have a lot more pride and passion about them.
He later insisted that he was not being disrespectful, but said it was "good" that his comments had led to a bite. The 26-year-old also gave short shrift to Jack Wilshere's assertion that England possess the superior squad by controversially asserting that none of Hodgson's current crop would get into the Wales team.
"I don't really like to comment on things other people have said," Hodgson said at a press conference held alongside captain Wayne Rooney on Wednesday. "We're perfectly satisfied with the passion that we bring to our games and we certainly don't have any doubts ourselves about our passion, our desire, our commitment, our wish to do well in the tournament.
"If other people have another opinion and think that they're better at it, then that's fine by me. But it's certainly not something that I really believe is worthy of comment, if I am to be brutally honest."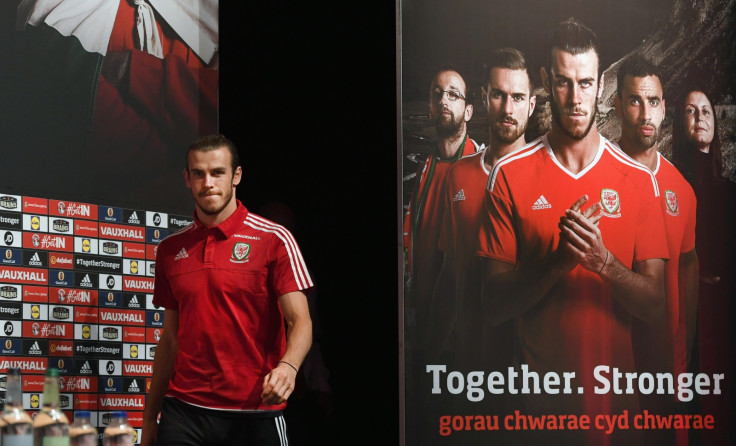 Bale's belief that Wales have the better players was echoed by teammate and Arsenal midfielder Aaron Ramsey, who also suggested that all the pressure was on their opponents ahead of kick-off with many expecting the two-time semi-finalists to secure a comfortable victory. Rooney drew laughter from the assembled media when throwing a question on how many Welsh players would be picked by England to Hodgson, who, predictably, would not be drawn into any unnecessary war of words.
"I'll answer that question," he added. "I think that's a question that people like yourself, a journalist in the mass media, and maybe many a fan will be asking. But I've got to be honest with you, I've never ever, as a coach of a team, ever once considered which of these players would get into our team and which of our players would get into their team.
"It's a matter of total disinterest to me, because none of those Welsh players are available to play for England. So I'm afraid I'm going to have to throw the question back at you and say I'll leave you to come up with the answer to that. You can decide and you can even, if you like, have a little quiz amongst yourselves and put your teams together and I'll be interested to see what results you come up with. But as far as Wayne and I are concerned, we are here today doing our job for Uefa and the competition, talking about the game and particularly to talk about England. So I'm afraid I'll have to leave that question with you, interesting though it may be."