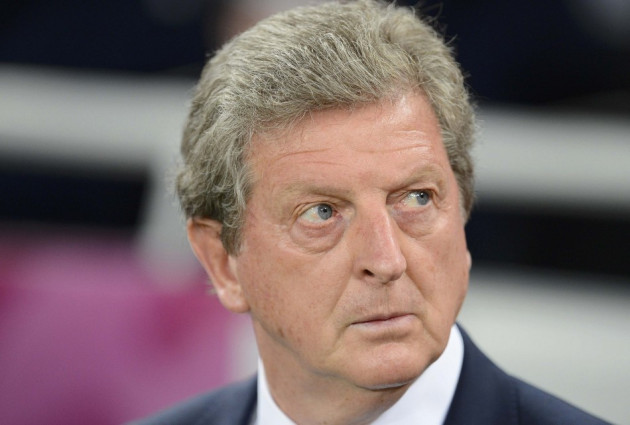 England manager Roy Hodgson has expressed his happiness at securing a 1-1 draw against Ukraine, in a World Cup qualifier. The game, a repeat of the Euro 2012 group stage game between the two countries (which ended in a 1-0 win for England), was a disappointing result for Hodgson's men, who beat Moldova 5-0 in their opening game.
Hodgson's side went behind early on to a long-range shot from Evgeni Konoplyanka and also saw a Jermain Defoe goal ruled out for a foul in the build-up. Fortunately for the Wembley crowd, Frank Lampard converted an 86th minute penalty to pull the visitors back. However, any hopes of a dramatic last-gasp winner were dashed when the Turkish referee, Cuneyt Cakir, sent midfielder Steven Gerrard off for a second bookable offence, two minutes from time.
"Had we lost it would have been very harsh, we certainly deserved at least a draw. In general terms we went a goal down to a wonder goal but I was really pleased by the way we kept probing, we kept playing, we kept trying. We didn't resort to any hopeful long balls into the penalty area, we kept trying to play our way through," Hodgson said after the game.
The England coach also indicated he was disappointed with the referee's decision to book Gerrard.
"Obviously I'm disappointed. I don't know too many people [who will disagree] that some of the yellow cards were a bit hard to take. If he [Gerrard] committed two fouls in the game I'd be surprised," the former West Brom boss insisted.
However, Hodgson will be (he certainly should be, even if he is not) most disappointed at the lack of steel in England's midfield and the failure of Manchester United youngster Tom Cleverly in the "false nine" role. The 23 year old has been compared to Barcelona and Spain star Cesc Fabregas and the role he plays for club and country but failed to live up to that tag in this game, missing a number of goal scoring opportunities. Hodgson will be pleased that Arsenal midfielder Jack Wilshere is expected back from injury soon, if only to offer him more options and combinations up front.