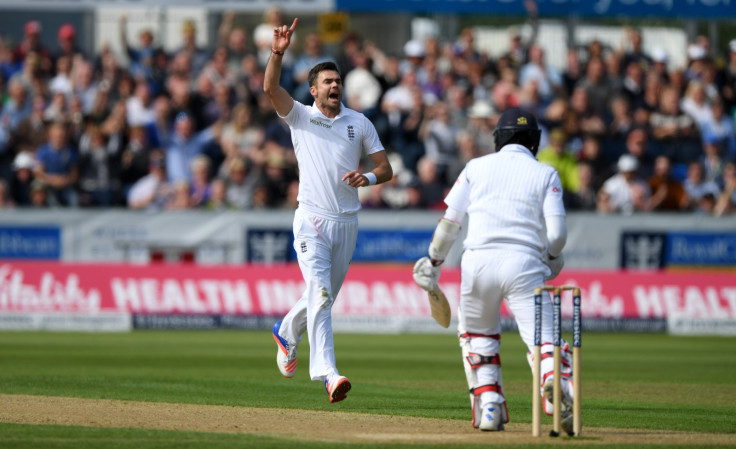 England bowler James Anderson has leap-frogged teammate Stuart Broad to become the number one Test bowler in the ICC rankings. The 33-year-old swing bowler has climbed above Broad and India's Ravichandran Ashwin in the rankings following his man-of-the-match display in England's nine-wicket win against Sri Lanka at Chester-le-Street.
The Lancastrian took nine wickets in the match and moved past 450 wickets during his 13-year Test career to go to the top of the ICC's rankings for the first time. Meanwhile, Broad, who took five wickets at Chester-le-Street, dropped three points and fell behind Ashwin to third place.
Sir Ian Botham was the first English cricketer to be first in the rankings in 1980. And Anderson is only the fourth England player to top the list after Steve Harmison and Broad.
Earlier this year, Anderson, who turns 34 in July - admitted he has discussed retiring but insisted this summer will not be his last. "I have spoken to a few people about retirement and what they felt when they retired," he said. "They all said 'keep going because you're retired for a long time.'"
Elsewhere, Anderson's England teammate Joe Root remains at number two in the batting rankings, behind Australia captain Steven Smith.