Manchester United summer signing Eric Bailly has revealed that he rejected an approach from Manchester City to play under Jose Mourinho. The defender made a switch to Old Trafford from Villarreal for a fee of £30m ($39.7m) earlier in June.
The Ivory Coast international impressed with his display for the La Liga outfit, which convinced the former Real Madrid and Chelsea manager to sign him. He remains confident that the player has the potential to become one of the best defenders in the world and was Mourinho's first signing for the Red Devils.
Before joining United, Bailly was approached by Pep Guardiola's assistant and City star Yaya Toure to join him at the Etihad. However, a call from Mourinho was enough for the former Villarreal man to snub City to join the Portuguese tactician at United. He even admitted that Chelsea legend Didier Drogba advised Bailly to join the 20-time English champions.
"I signed for United because I like Mourinho, it's as simple as that. I wanted to play for someone who works very hard," Bailly told The Sunday Times.
"I didn't speak to Pep Guardiola but the second [assistant] manager called me and Mourinho called me as well. He said come and play for me. I prefer Mourinho in part because of Didier Drogba, who Mourinho has worked with.
"I know Didier from the Ivory Coast, he is a friend, and he spoke to me and told me, 'Jose did this for me, Jose did that for me'.
"Yaya also called me and said that I should come to City but once Jose spoke to me and Didier gave me advice, I knew straight away that I wanted to play for him," he added.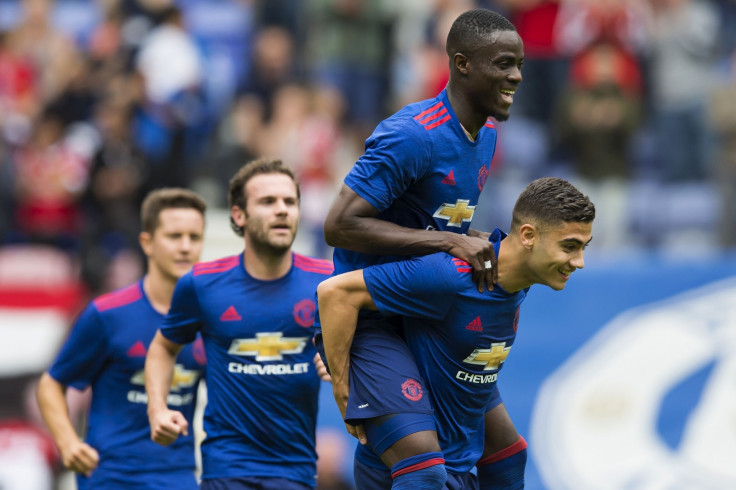 Since joining United, Bailly has started in all three pre-season fixtures so far. He will be hoping to be a regular inclusion in the starting lineup, once the 2016/17 Premier League seasons kicks off in August.