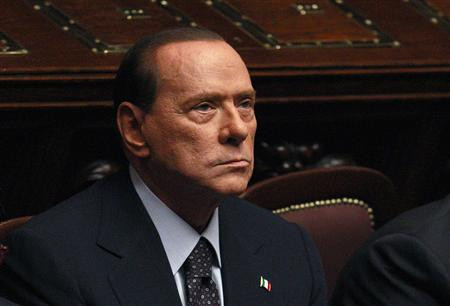 Italian 10-year government bond interest rates breached 7 per cent Wednesday morning, the highest since the euro was founded in 1999, according to Reuters.
Despite Prime Minister Silvio Berlusconi's announcement that he will step down after the approval of budget law, Italy's borrowing price has risen again, getting dangerously close to unaffordable rates.
On Wednesday morning, the yield on one year loans rose from 6.4 per cent to 6.63 per cent, and there was a rather smaller rise to 6.79 per cent in the rate of 10-year loans or bonds.
The 7 per cent is the threshold after which Ireland, Portugal and Greece had to be bailed out. "There is a high probability that Italy would need emergency laws," said Robert Peston, BBC Business Editor. "If Italy had to pay an average interest rate of 7 per cent on the whole of its debt - which would only happen over years, since it borrows at fixed rates for fixed periods - that would add a crippling 70bn euros to its annual interest bill."
LCH Clearnet, a clearing house for buying and settling debt, has asked for a larger deposit to cover the increased risk of non-payment for debt of the eurozone's third-biggest economy, according to the BBC.
Italy has to roll over more than 360 billion euros (£309 billion) of debt in 2012.
"No one wants to lend to a country when that country would use the loan to pay the interest on previous loans - that's throwing good money after bad," said Peston.