An estate agent has come under fire for setting out six things young "millennial" couples could give up in order to save for a house in London within five years.
Strutt & Parker calculated that giving up coffee, gym membership, takeaways, lottery tickets, mobile upgrades and an annual mini break could save a couple £33,378 in five years. The average first-time buyer's deposit is currently just under £33,000 and couples make up 80% of first-time buyers.
The estate agent claims that if a couple stopped buying a daily cup of coffee from a chain such as Costa, they could save £6,248 in five years. Cancelling your joint gym membership could save £5,500, not getting the weekly or even more frequent takeaway could save £13,200, and not going on a weekend city break each year could save a total of £3,500.
If you play the National Lottery or scratchcards, cutting them out could save £4,160 between you, and a couple could also save £770 by cutting out mobile upgrades for five years.
If cutting out six luxuries seems too much, Strutt & Parker also suggested you can stop going out once a week to save you £60 each time or £30,160 over five years.
The estate agent's report concludes: "Saving up for a first home is undoubtedly hard work, which is why help from the bank of mum and dad, as well as government loan schemes, plays such an important role.
"But if more young people are able to save a deposit and enter the market, the benefit will be felt by all homeowners as they move up the property ladder – even though coffee chains, travel agents, takeaway restaurants and nightclubs might not appreciate a generation of frugal first-time buyers."
But the calculations do not quite work in London, where a deposit of around £100,000 is typically needed, meaning a first-time buying couple would have to save all of this three times over. And it obviously works out as being even more if you are not in a serious relationship and cannot save up as a pair.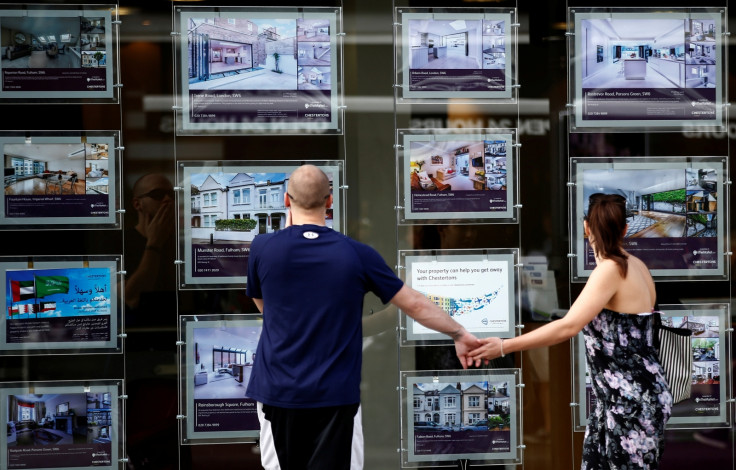 Many so-called millennials, usually those born in the 1980s to 1990s, have hit back at the estate agent's claims, saying it is not so simple to give up the little luxuries which make life bearable, and also expressing scepticism at some of the numbers.
Natasha Bernal said: "Why don't we just turn off the heating or live under a bridge and save money that way?" Hazel Southwell said: "I'm not ruling out that I may have spent £94,000 in Pret over the last 15 years but I'm going to guess the fact that's nearly four times the average salary is the problem re: buying a s**thole in zone 5."
How To Be Jobless blogger said: "It's Blame Young People For Not Buying A House Day again, folks! Avocado toast is so 2016, this year the everyday-but-a-bit-decadent-sounding thing is... SANDWICHES!" And Pete Evans said: "It seems everything you enjoy OR a house. Seems a logical choice..."
A common theme on Twitter was also that many millennials were sceptical that many young people play the lottery, let alone spend £416 on it each year - this equates to £8 per week. Daniel Capurro said: "And you can't talk about an 'average lottery ticket habit' when the 'average' millennial doesn't have a lottery habit!"
Not everyone thought it was ridiculous advice, however. One Twitter user said: "That's how my parents, who came here poor from Ireland, saved for a deposit in the 60s."
Here are some more of the furious reactions: