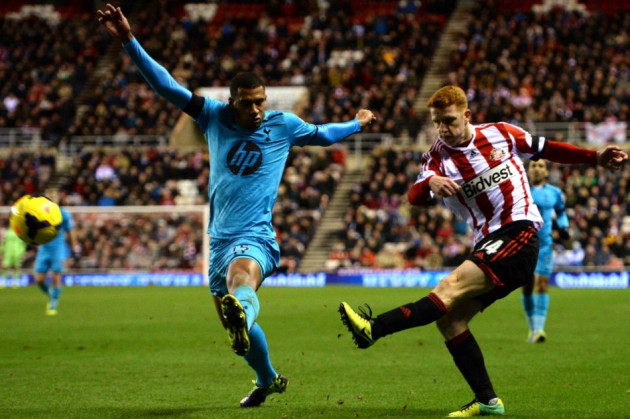 Etienne Capoue has revealed that he rejected a chance to join Liverpool and signed for Tottenham Hotspur from Toulouse last summer.
Brendan Rodgers takes his side to White Hart Lane as the Reds take on Spurs for the Premier League fixture on Sunday. The 25-year-old could be in contention to face Liverpool when Andre Villas-Boas' men take on the Merseyside club.
The France international admitted that he was flattered by Liverpool's interest for his services few years ago, but decided to continue with Toulouse as he was not prepared for a big move to the Premier League.
"It was the right decision. I didn't know that (Liverpool) in particular were interested in me but I knew that English clubs were," the Daily Mail quoted Capoue as saying.
"I came to Tottenham because it's a very competitive club and it's a strong club. It's what I wanted. I want to get in to the Champions League here and also I had the confidence of the coach and the French-speaking players spoke very well of Spurs as well."
The defensive midfielder injured his ankle during Spurs' 1-0 defeat to their arch rivals Arsenal at the Emirates in September. Capoue missed the north London club's fixtures in October and November, before returning to action during his side's 2-1 away win over Fulham.
The Frenchman admitted that being out of action for close to three months has left him frustrated.
"It was the first time that I had an injury for so long. I took it very badly at first. I went to the stadium to watch and I would just bite my finger nails. I really wanted to get back as soon as I could because football is my passion," Capoue said.
Meanwhile, the former Chelsea manager was forced to field Capoue in the central defending position as Jan Vertonghen and Vlad Chiriches were ruled out due to injuries against Sunderland and Anzhi Makhachkala. The Portuguese boss hailed the Frenchman's performance.
"It was a great performance by Etienne. We had to shuffle the back four completely, shift Daws to the left (of the central pairing), Naughts came in at left-back and all of them were brilliant," AVB told Spurs' official website.
"Etienne deserves credit because he was looking for a performance like that and he gave it over the 90 minutes."