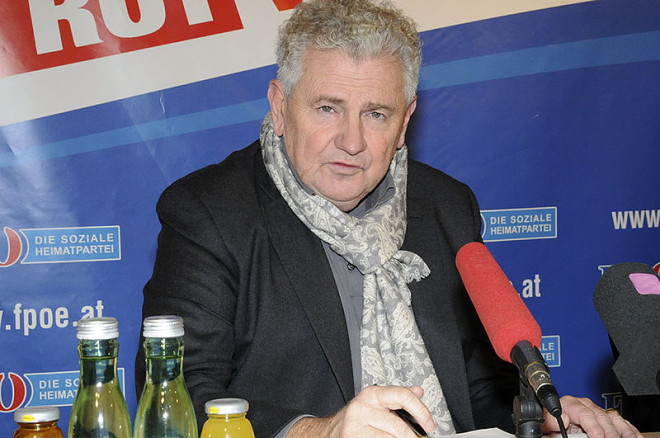 An Austrian member of the European parliament has been urged to resign after he said that the EU was at risk of becoming "a conglomerate of nig***s" and compared Brussels to Nazi Germany.
Andreas Molzer, an MEP with the far-right, anti-EU Freedom Party of Austria (FPO), claimed that the EU was on the brink of chaos, partly because Germans and Austrians were the only people with a good work ethic.
"It has been rightfully said that everyone laughs at Germans and Austrians: from the Portuguese to Estonians, from Swedes to Sicilians - we don't take them seriously only because they are only 1.6 -metres tall," Molzer said in German magazine Süddeutsche Zeitung.
"We are the only ones who arrive on time at appointments, the only ones who start working at 9 and not 11.
"And it's true, it's because of planning and work ethic. What will happen to Europe ... a conglomerate of nig***s, total chaos," he said at a party event in Vienna.
The 61-year-old went on to claim that the EU was a stricter dictatorship than Adolf Hitler's Third Reich.
After his remarks were published by Süddeutsche Zeitung, Molzer apologised. He said he condemned National Socialism outright and did not intend to minimise its crimes.
He drew a comparison between the EU and Nazi Germany to underscore the absurdity of Brussels' excessive regulations, he argued.
His political opponents demanded his resignation and wanted his candidacy at the incoming EU parliamentary elections in May to be dropped.
"This harms Austria," said Othmar Karas, MEP with the conservative Austrian People's Party.