EU referendum: British Sikhs slam Archbishop of Canterbury over Brexit migrants comment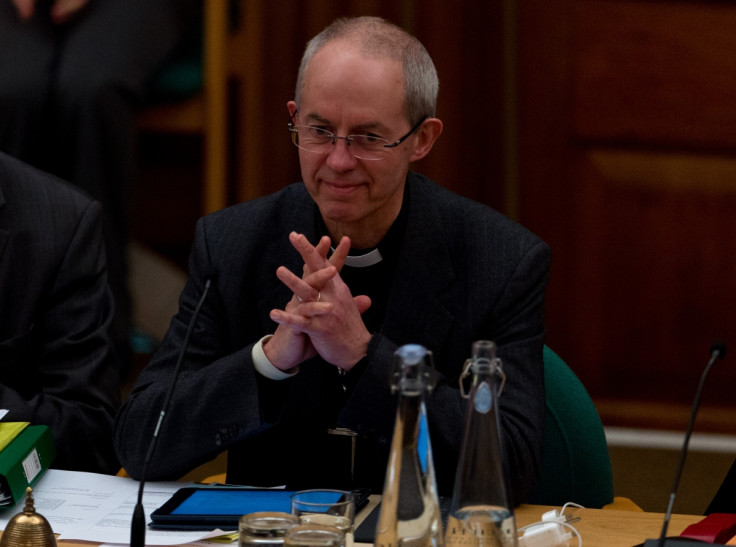 One day after Justin Welby said it is "entirely reasonable" to raise concerns about mass migration, British Sikhs have condemned the Archbishop of Canterbury's comments. In his first comments on the Brexit debate, Welby said that it was legitimate for people to fear Europe's "colossal crisis" of migration.
The Archbishop remarked that it was "absolutely outrageous" to term people as "racist" when they are anxious about immigration. However, Sikhs in the UK have responded by saying that Welby should have focused on the positive aspects of immigration, rather than "focusing on fear".
Bhai Amrik Singh, chair of the Sikh Federation UK, said: "Unfortunately some reading Justin Welby's views may conclude his personal view is to leave the EU, as he says far too little on the benefits of the EU. Archbishop of Canterbury should be leading the fight against xenophobic or neo-liberal arguments. Rather than focusing on immigration and fear, Justin Welby should be emphasising the positives for and talking about the significance of the EU for jobs, trade, rights for employees, anti-discrimination, human rights and environmental issues."
Singh said that Welby failed to highlight the fact that "immigrants from the EU tend to be better educated than UK nationals". He noted that 32% of EU immigrants have a degree, compared to 21% of UK citizens.
Furthermore, he said that he had hoped the Archbishop would also look at the economic perspectives of the immigration debate. He emphasised that EU immigrants have contributed 34% more than they have cost the UK since 2000.
Singh said: "Rather than just focus on the UK having no control over immigration from other EU member states and pointing out it puts pressure on public services, such as housing, jobs and the NHS, he should be giving the counter arguments."
Britain's Sikh community have been active in UK politics over the years. The Sikh Federation UK has been campaigning actively in regards to the EU referendum, urging Britain to avoid a Brexit.
© Copyright IBTimes 2023. All rights reserved.