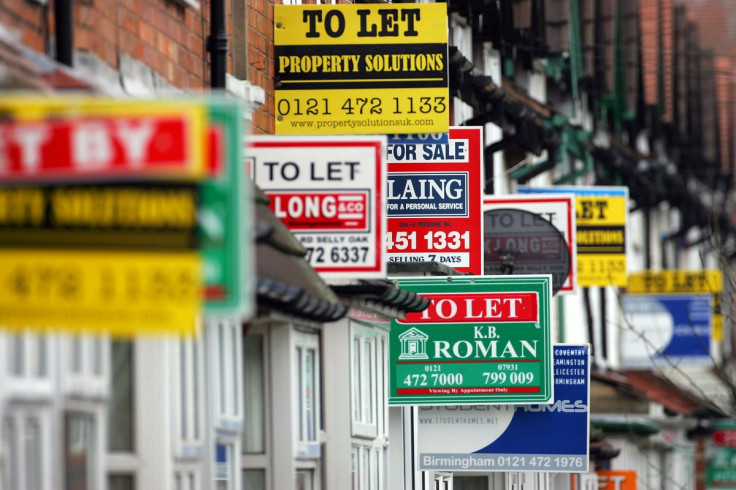 Millions of people in the UK could see their mortgage rates rise if Britain broke away from the EU, according to David Cameron. The British prime minister issued the warning during a speech to car workers in Cheshire on 10 March.
The Conservative leader has been touring the country after securing a renegotiation settlement from Brussels and declaring the EU referendum for 23 June.
Cameron is backing a "remain" vote at the historic ballot, but his cabinet is split over the issue with the likes of Justice Secretary Michael Gove and the House of Commons Leader Chris Grayling campaigning for a Brexit.
The prime minister is also engaged with a verbal back-and-forth with the outgoing Mayor of London Boris Johnson, who recently admitted that a "leave" vote would trigger "dislocation and uncertainty" in the short-term for the UK economy.
What you need to know about house prices in England and Wales
Average price: £191,812
Annual change: 7.1%
Average price in London: £530,409
Annual change: 13.9%
Source: Land Registry, February 2016
"Let's just remember what a shock really means," Cameron said. "It means pressure on the pound sterling.
"It means jobs being lost. It means mortgage rates might rise. It means businesses closing. It means hardworking people losing their livelihoods."
The prime minister's speech comes after sterling dropped to a seven-year low the morning after the bombastic Johnson dramatically threw his support behind "leave" during an impromptu press conference outside his London house on 21 February.
Bank of England governor Mark Carney later backed claims Johnson's support for a Brexit pushed the currency down when the central banker appeared before a group of influential MPs in March.
The Canadian economist told the House of Commons' Treasury Committee that the top Tory's announcement "concentrated market minds". Vote Leave, one of the groups vying for the Electoral Commission's Brexit designation, released a critical report of Cameron's EU deal on the morning of 10 March.
The organisation argued the settlement has failed to return powers to the British parliament and branded the prime minister's defence of the deal as "spin and bluster".
Matthew Elliott, chief executive of Vote Leave, said: "The EU is still fundamentally unreformed after the prime minister's trivial renegotiation.
"The problems, intransigence and costs of the EU that the PM used to say he would fix remain. A vote to remain in an unreformed EU is a huge risk which result in more money and more power for Brussels. The only way to take back control and spend our money on our priorities is to Vote Leave."
The latest opinion poll from YouGov, of more than 1,600 people between 2 and 3 March, put "remain" three points ahead of "leave" (40% versus 37%), with 18% of respondents undecided.