David Cameron was apparently told that it was impossible to meet his flagship "tens of thousands" immigration target because of the EU's free movement rules, according to a former top aide to the prime minister. Steve Hilton, a Vote Leave campaigner who left Number 10 in May 2012, claimed "expert officials" issued the warning to Cameron four years ago.
"We were told, directly and explicitly, that it was impossible for the government to meet its immigration target as long as we remained members of the EU, which, of course, insists on the free movement of people within it," he told the Daily Mail.
"Now let me make one thing clear. The Remain campaign and its supporters say that leaving the EU will not on its own solve our immigration problems, and they are right about that.
"Leaving the EU is not a silver bullet. But, as we were advised in government, it is impossible for the 'tens of thousands' target to be met unless we leave — or negotiate an end to, or exception from, the free movement rules, which is an option Brussels has always refused to countenance."
The commitment was first made in the Conservatives' 2010 general election manifesto, a range of policies which helped the Tories share power with the Liberal Democrats in a coalition government after the vote. Cameron has not backed down from the pledge, despite net migration levels climbing to 333,000 in 2015.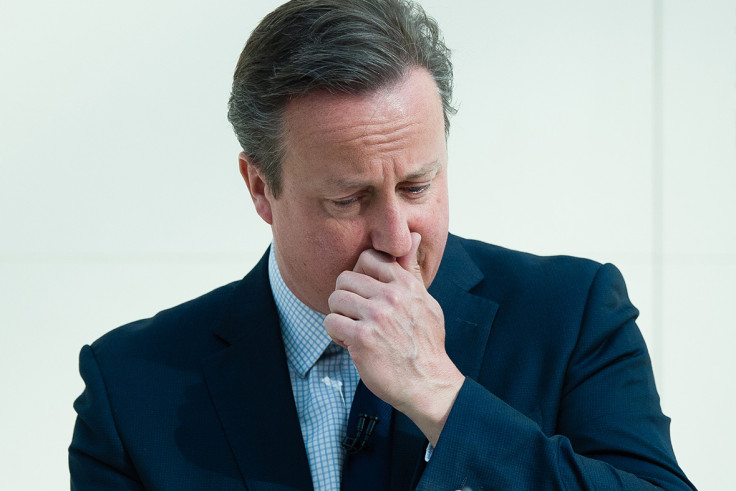 The issue, alongside the economy, has become one of the top concerns in the EU referendum. Vote Leave, which is also backed by Boris Johnson and Justice Secretary Michael Gove, have backed an Australian-style points system in a bid to bring migration levels down.
But Cameron, speaking on ITV's Lorraine programme, strenuously denied Hilton's claims. "Actually, when Steve Hilton left Downing Street in 2012, net immigration had actually fallen quite substantially and it got down to 154,000, so not far away from the ambition that I set," the prime minister said.
The comments come with just two days to go before the EU referendum on 23, with the latest online poll from YouGov, of more than 1,600 people between 18 and 19 June, putting Leave on 44% and Remain on 42%. But a separate telephone survey from ORB, of more than 1,000 people between 17 and 18 June, put Remain on 45% and Leave on 42%.