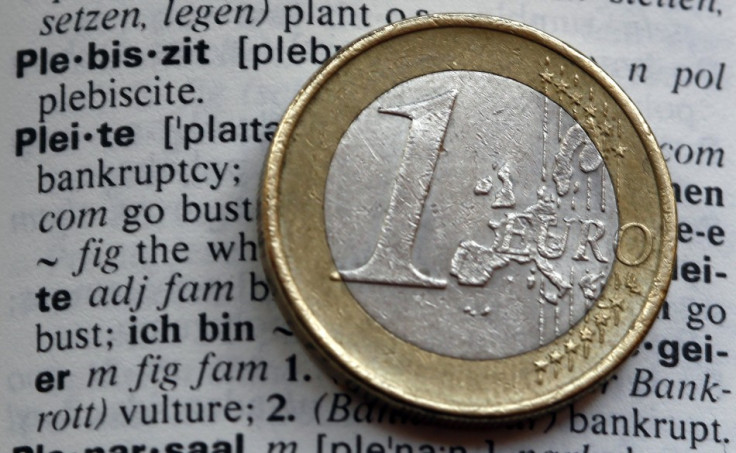 The downtrend in the euro (EUR) seems set to last in the coming weeks as the single currency continues to come under pressure due to political uncertainty, debt crisis and deepening recession in the eurozone.
"As for EUR/USD, the divergence between US and eurozone activity still argues for a bearish bias. Will EUR/USD revisit its 2012 lows at 1.2626? This scenario cannot be ruled out as the political uncertainties in the eurozone are so high: sure, we've lost three figures so far this month. This would mean three more ahead...," said a note from Societe Generale Cross Asset Research.
While inconclusive elections in the debt-stricken Greece on May 6 renewed concerns over the country's exit from the eurozone, Spain also remains in investors' focus owing to the country's fragile banking system, high unemployment and worsening economic growth.
"Spain remains on the markets' radars... Spain may not be able to withstand market contagion effects from growing fears of a Greek exit" said Societe Generale.
In April, Standard & Poor's (S&P) downgraded Spain's credit rating by two notches from A to BBB+ with negative outlook, citing reasons as worsening economic outlook and increased risks for further rise in government debt.
Recent weak data showed that the resilience in the eurozone's economic activity in the early 2012 is temporary and the region is headed for a prolonged recession. Moreover, the contraction in the manufacturing activity of the troubled nations such as Spain and Italy continued to accelerate, raising worries over the respective governments' ability to contain their debts.
Also, the euro's underperformance against the British pound (GBP) is expected to continue, as the Sterling is likely to extend its gains as a safe-haven amid ongoing eurozone crisis.
"The Greek political landscape remains unclear and market confidence in Spain is likely to take time to recover. In contrast, GBP continues to be viewed as the safe haven of Europe. And even though we expect this week's Inflation Report to have a dovish bias, we expect the downside for GBP to be offset by surprisingly upbeat comments from Mervyn King following the more hawkish tone of the April MPC minutes. We continue to believe that sticky inflation means the MPC will require a less accomodative stance than the ECB," said a note from Barclays Capital.