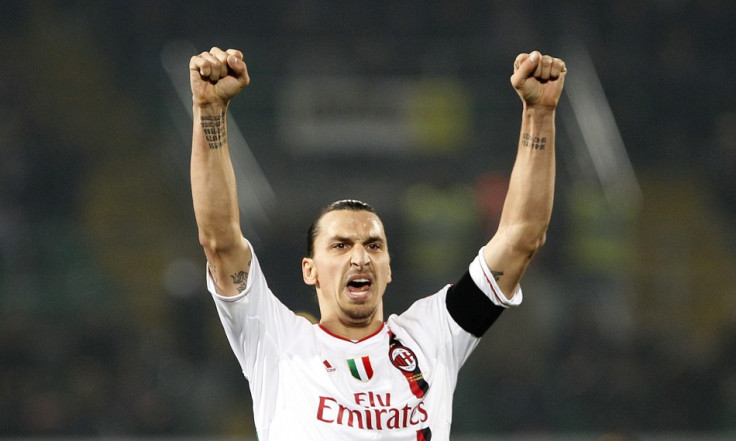 England will play Sweden in the two teams' second game of the group stages of the 2012 European Championships with the knowledge that anything other than a win will make qualification for the quarterfinals a very difficult proposition, particularly if rivals France manage to overturn hosts and surprise Group D leaders Ukraine, in the other game on Friday evening.
England manager Roy Hodgson will be expected to have some degree of inside knowledge about the Swedish and their footballing philosophy, having led Halmstad FC to the Swedish title in 1976 and 79. His most definitive seasons in the Scandinavian country, though, came in the 80s when he won five successive Swedish titles and two Swedish Cups with Malmo. The record meant he has an enduring fan club in the country, as national team manager Erik Hamren stressed.
"Roy is a really good coach and a really nice person as well. He came to Sweden as an unknown but became a big name. Roy took new ideas into Swedish football and we will never forget what he has done for us. But I also know English football really well so we will see what happens!" Hamren said, in a report by The Sun. Hamren also said that respect for Hodgson aside, his team would certainly be looking for the win and all three points, as they look to recover from a surprising 1-2 defeat to co-hosts Ukraine in the first game.
Meanwhile, former England manager Sven Goran Eriksson has warned Hodgson to expect trouble from AC Milan striker Zlatan Ibrahimovic, explaining that the player had extra motivation since English experts did not rate him very highly.
"He would score goals for any Premier League team and I wouldn't be surprised if Zlatan scores the goal that wins the game. That would silence his critics in England - maybe forever," the Swede said, in another report by The Sun.
Eriksson also insisted England had too often underestimated the Swedes and spoke of his experience in managing England in international tournaments as well as the fact that it was the "heart and soul of every Swede to make life miserable for England".
"The consequence is that a Swedish player always works a little bit harder when they play England. It's like a derby to them. And that makes Sweden a nasty rival," he warned Hodgson. Further warnings for Hodgson and his boys also came from former Swedish international and captain Jonas Thern, who believes England are too "predictable" and "stereotyped".
"The one shot towards the France goal over 90 minutes was all it took to ignite the chronic English illusion of world football supremacy. Their style of play is predictable. I said before the Euro finals started that Sweden would beat England and I stand by that statement despite the horrific display against the Ukraine," Thern said in a BBC report.