The first round of Euro 2012 matches have come to an end, with some unexpected results setting up an exciting second lot of games over the next few days.
Holland's loss to Denmark, coupled with Sweden's defeat at the hands of the Ukraine's Andriy Shevchenko, would have to be the biggest upsets of the tournament so far, while France and England held their own to stay neck and neck in their group with Ukraine now ahead of them.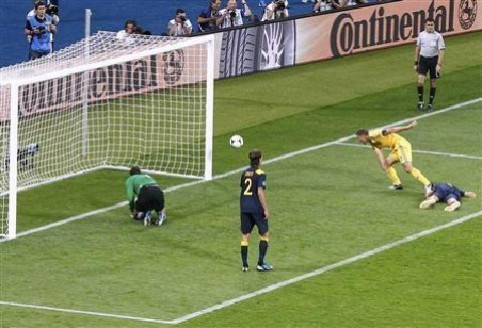 Spain used tactics that have been described by some as good in theory, and bad in practice, with the side lacking up front against Italy as a result of not using an out and out striker until late in the game.
Fernando Torres showed that he isn't yet back to his best like his Spanish counterparts insisted he was, and Luka Modric demonstrated just why transfer speculation is going into overdrive back in England after his top-notch performance for Croatia against Republic of Ireland.
The racism issue still hasn't been put to bed, with multiple complaints over the course of the tournament so far, though in particular UEFA are investigating accusations made against the Russia and Spain football federations for their fans yelling racist chants at matches.
But so far, no local racial problems have come to light, signaling toward the fact that the issues are a problem all around Europe rather than just confined to the Eastern countries.
Tonight's match-up will be a real test of the order within Poland though, as the host nation take on bitter rivals Russia in a match that will either seal the latter's survival in the next round, or keep the former in the fight for a top two spot in the group.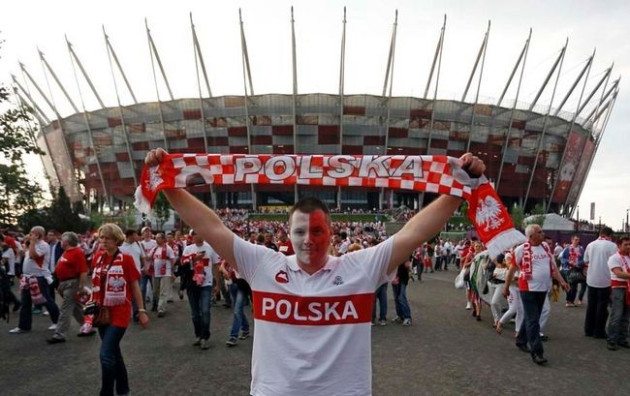 Russia are the far and wide favourites, but Poland have the home advantage working in their favour, and though thousands of Russians are expected to walk the streets of Warsaw today in celebration of a national day of pride back home, they will still be outnumbered by their bitter political rivals.
The rain is pouring down in Krakow as I write this post, but whether that will perturb the fans from taking to the streets is yet to be seen. Polish and Russian football fans are well known for their hooliganism, loud chanting, huge numbers of support and their regular use of a flare or firecracker to get a point across.
The police have warned that any fans causing problems will be dealt with in the harshest sense, but this video of their handling of the Croatian fans in Poznan shows that when it comes to having a handle on football violence, they are somewhat lacking in direction and swift action.
And with that in mind, every city in Poland will be an interesting site to see tonight, whether it's in the middle of the action in Warsaw or across from coast to coast.