France has imposed a 24-hour drinking ban in the town where England and Wales are set to play in Euro 2016 in a bid to crackdown on hooliganism. The two home nations are set to play in the Group B match in the city of Lens on 26 June.
French authorities have banned both sets of fans from drinking or even carrying alcohol for 24 hours starting from 6am on the day of the game, with police carrying out searches on all vehicles coming into the town. Around 18,000 supporters have been issued tickets for the game, with fears tens of thousands more will turn up to the city in the north of France to soak up the tournament atmosphere.
Alcohol will still be sold in permitted areas, but police have told people travelling without tickets to watch the match elsewhere. The alcohol ban is taking place throughout the tournament between 10 June and 10 July, meaning the same restrictions will apply for the matches between Albania and Switzerland, and the Czech Republic versus Turkey.
It is hoped the ban will prevent a repeat of the ugly scenes during the 1998 World Cup in France in which England fans clashed with Turkish supporters and French police.
National Police Chiefs' Council Lead for Football Policing, Assistant Chief Constable Mark Roberts said: "More fans are expected to travel to France than any previous tournament and we are working with the French police for a trouble-free competition. Our officers will be supporting the French authorities by providing intelligence, identifying known risk supporters, engaging with UK supporters and advising the local police on appropriate tactics with visiting fans. This joint approach has been very successful in the past.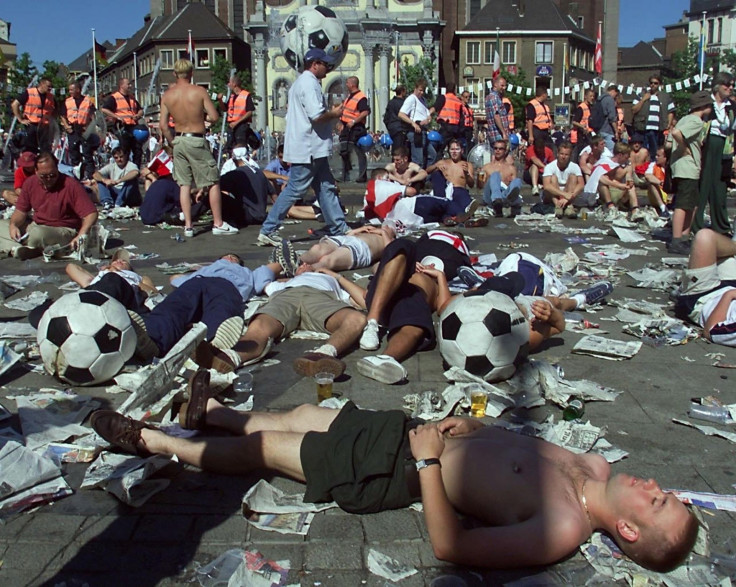 "The vast majority of supporters from England, Northern Ireland and Wales will be genuine fans who are travelling to France to enjoy the football and our policing team will provide a reassuring presence at venue cities.
"There is no excuse for violence, disorder or anti-social behaviour at football matches – troublemakers will be dealt with by French police in line with their laws and can expect a banning order on return to the UK."
"The level of crime and disorder associated with the game in the UK has significantly dropped. Legislation and banning orders have worked in reducing the risk of violence and hooliganism at matches with fewer football related arrests over the past six international tournaments."