Euro 2016: Football fans see alcohol adverts once every minute during TV matches
Alcohol Concern worries about the impact of alcohol ads on children's health during Euro 2016
Since the beginning of the Euro 2016 competition, football fans who support the teams of England and Wales may have been exposed to alcohol marketing once every minutes on average, a leading alcohol charity has said.
Alcohol Concern estimates that, during matches shown on TV in the UK, pitchside adverts for the tournament's alcohol sponsor Carlsberg appeared on screen a total of 392 times –about 78 times per game, or once every 72 seconds.
This is particularly concerning for the many children and teenagers who follow the development of the competition closely, and watch all the matches.
In Wales in particular, screenings of the game with England on 16 June were arranged for children in primary and secondary schools across the region, meaning a significant proportion of the 11 million people audience were under the age of 18.
Because young people's consumption of alcohol can increase with their exposure to alcohol adverts, Alcohol Concern worries their health could be impacted.
Sidestepping 'Loi Evin'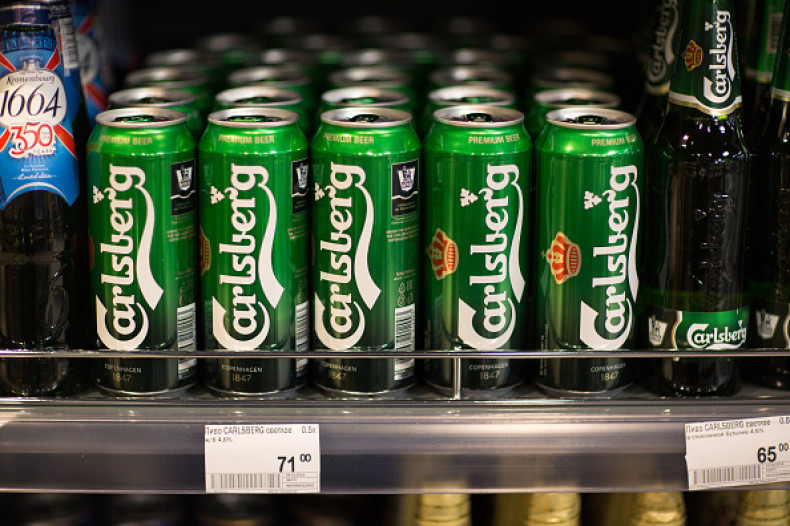 In France, a strict law passed in 1991 – known as 'Loi Evin' – regulates the marketing of alcohol and tobacco. It bans alcohol sponsorship of sporting events, alcohol advertising inside sports fields and on television.
Carlsberg's sponsorship of Euro 2016 has thus been highly controversial. The Danish beer brand has responded to criticisms in French media, saying it only advertises its alcohol-free beers – or those containing only 0.5 % alcohol – and only sells alcoholic drinks in 'fan zones', where this is permitted. However, Alcohol Concern says the presence of the brand on the football pitch and its link to alcohol is recognisable, and could encourage drinking in teenagers who watch the matches on TV.
"France's strict rules on alcohol advertising (Loi Évin) ban alcohol sponsorship of sporting events and alcohol advertising on television. Carlsberg managed to sidestep this by replacing their brand name on pitchside adverts with one of their well-known slogans, in the instantly recognisable Carlsberg font", says Alcohol Concern Cymru Director, Andrew Misell. "So, when children sat down in school halls across Wales to watch the big match, they were treated to a game packed with alcohol adverts".
Problematic for the health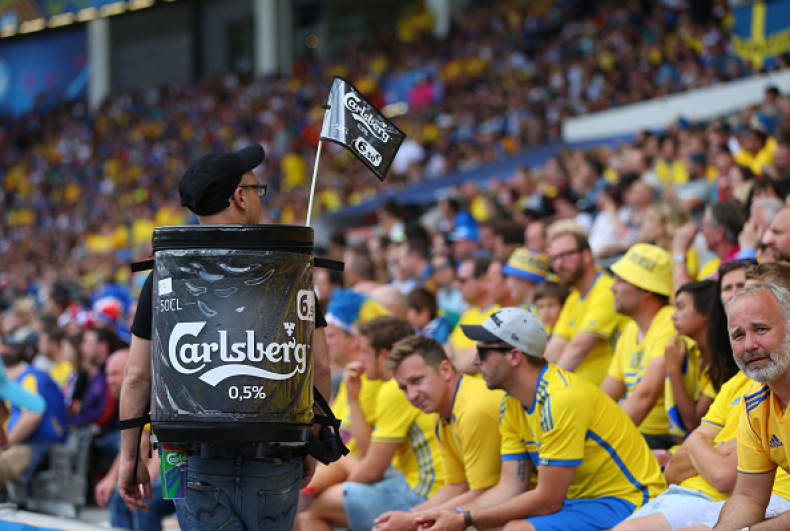 Frequent exposure to alcohol adverts has been shown to adversely impact the alcohol consumption and health of young people.
A range of scientific studies have focused on this problem, revealing an association between exposure to alcohol advertising or promotional activity and subsequent alcohol consumption in young people. Alcohol Concern calls for stricter measures to be implemented in the context of large-scale sporting competitions.
"We know from our previous research that children as young as 10 are more familiar with major alcohol brands than some popular cakes and snacks, and that many children associate specific beer brands with leading football teams.
"Alcohol marketing drives consumption, particularly in under-18s. Given the sport's massive appeal to children, it's high time to tighten up the rules and kick alcohol advertising and sponsorship out of football", Misell concludes.