Join us for LIVE coverage of Croatia vs Portugal.
The 15th edition of the European championship will move into the next stage, the Round of 16, where teams will fight against each other to make it to the quarter-finals of Euro 2016. Two teams from each of the six groups and top four third-placed teams will make it to R16, which is being held for the first time in the history of the tournament.
England had a chance of finishing on top of Group B, only to give away that spot to Wales. The last group stage fixture saw the Three Lions settle for a goalless draw, while Wales, registered a comfortable 3-0 win over Russia and that allowed them to beat Roy Hodgson's side for the top spot.
Defending champions Spain were on course of sealing the top spot in Group D. However, their 2-1 defeat to Croatia in the last group stage clash saw Ante Cacic's side clinch first place, allowing Vicente del Bosque's team to settle for second.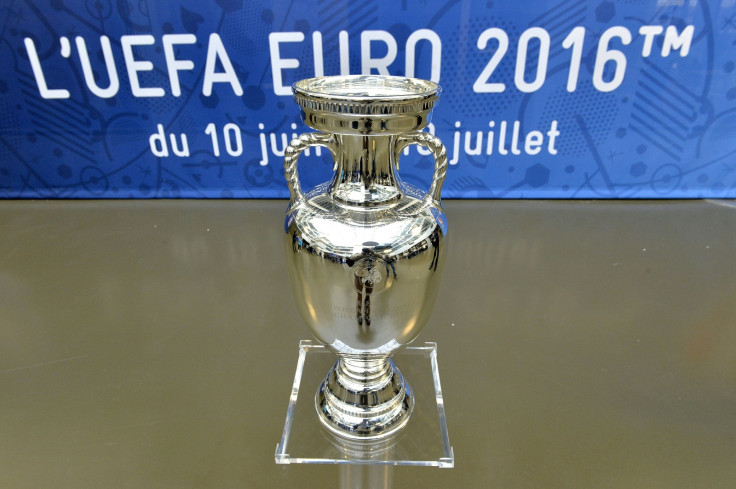 Where to watch live
Live coverage of the tournament will be available in the United Kingdom on ITV UK and BBC. Radio commentary will be available on BBC Radio 5 Live. BBC iplayer or ITV Player will also provide live coverage of the matches.
Uefa's deal with European Broadcasting Union ensures free-to-air coverage in 26 European countries with their local terrestrial channels.
Teams qualified for Round of 16 of Euro 2016
France
Wales
Germany
Croatia
Italy
Hungary
Switzerland
England
Poland
Spain
Belgium
Iceland
Northern Ireland
Portugal
Republic of Ireland
Slovakia
Group winners: France, Wales, Germany, Croatia, Italy, Hungary
Group runners-up: Switzerland, England, Poland, Spain, Belgium, Iceland
Four best third placed: Northern Ireland, Portugal, Republic of Ireland, Slovakia
Schedule
Round of 16:
Match 1: Switzerland vs Poland
Date and Time: 25 June, Saturday – 2pm BST
Venue: Stade Geoffroy Guichard, Saint-Etienne
Match 2: Wales vs Northern Ireland
Date and Time: 25 June, Saturday – 5pm BST
Venue: Parc des Princes, Paris
Match 3: Croatia vs Portugal
Date and Time: 25 June, Saturday – 8pm BST
Venue: Stade Bollaert- Delelis, Lens Agglo
Match 4: France vs Republic of Ireland
Date and Time: 26 June, Sunday – 2pm BST
Venue: Stade de Lyon, Lyon
Match 5: Germany vs Slovakia
Date and Time: 26 June, Sunday – 5pm BST
Venue: Stade Pierre Mauroy, Lille Metropole
Match 6: Hungary vs Belgium
Date and Time: 26 June, Sunday – 8pm BST
Venue: Stadium de Toulouse, Toulouse
Match 7: Italy vs Spain
Date and Time: 27 June, Monday – 5pm BST
Venue: Stade de France, Saint-Denis
Match 8: England vs Iceland
Date and Time: 27 June, Monday – 8pm BST
Venue: Stade de Nice, Nice
Quarter-final:
Match 1: Winner R16 (St-Etienne) vs Winner R16 (Lens)
Date and Time: 30 June,Thursday – 8pm BST
Venue: Stade Velodrome, Marseille
Match 2: Winner R16 (Paris) vs Winner R16 (Toulouse)
Date and Time: 1 July, Friday – 8pm BST
Venue: Stade Pierre Mauroy, Lille Metropole
Match 3: Winner R16 (Lille) vs Winner R16 (St Denis)
Date and Time: 2 July, Saturday – 8pm BST
Venue: Stade de Bordeaux, Bordeaux
Match 4: Winner R16 (Lyon) vs Winner R16 (Nice)
Date and Time: 3 July,Sunday – 8pm BST/ 00.30am IST (Monday)
Venue: Stade de France, Saint-Denis
Semi-final:
Match 1: Winner QF (Marseille) vs Winner QF (Lille)
Date and Time: 6 July, Wednesday – 8pm BST/ 00.30am IST (Thursday)
Venue: Stade de Lyon, Lyon
Match 2: Winner QF (Bordeaux) vs Winner QF (St-Denis)
Date and Time: 7 July,Thursday – 8pm BST
Venue: Stade Velodrome, Mareseille
Final:
Match 50: Winner SF (Lyon) vs Winner SF (Marseille)
Date and Time: 10 July, Sunday – 8pm BST
Venue: Stade de France, Saint-Denis