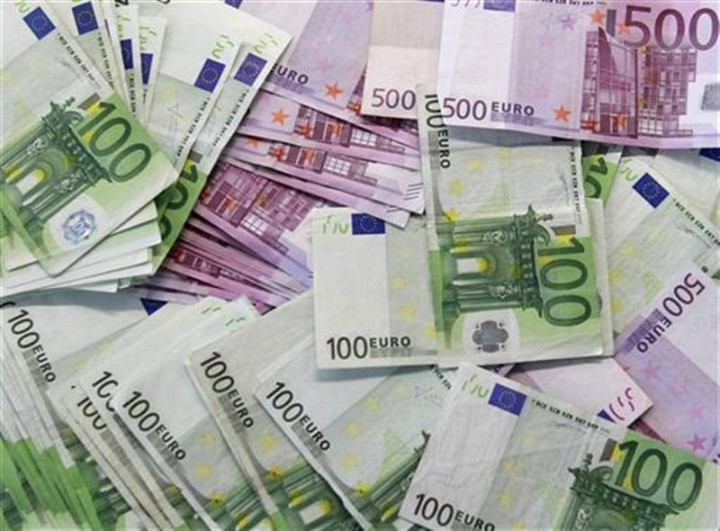 The euro has weakened against most major currencies as growth in Germany, the largest eurozone economy, has contracted sequentially in the second quarter.
The EUR/USD has fallen to 1.3348 from the previous close of 1.3365 and is very near the nine-month low of 1.3332 touched last week.
The single currency is headed for its fifth straight week of losses versus the dollar.
Eurozone industrial output data released on Wednesday as well as the German and eurozone ZEW indicators published on Tuesday had surprised on the downside, keeping the common currency under pressure.
Eurozone industrial production showed no growth from the year earlier in June while analysts were expecting a 0.1% rise after the May rise of 0.6%. Month-on-month, the production fell unexpectedly, by 0.3% while the consensus was for a 0.3% rise.
The German ZEW indicator of economic sentiment lost 18.5 points to 8.6 points, its lowest level since December 2012. It was the sharpest decline since June 2012.
The market is now waiting for the eurozone consumer price index for July and second quarter GDP data, due at 9:00 GMT.
The consensus estimate for the year-over-year CPI inflation is 0.4%, slower than the June print of 0.5% while that of the Q2 gross domestic product growth is 0.7%, down from the Q1 reading of 0.9%.
The European Central Bank targets inflation at or slightly below 2% and the central bank does not expect price rise to accelerate to the targeted level anytime soon.
"On the basis of current information, annual HICP inflation is expected to remain at low levels over the coming months, before increasing gradually during 2015 and 2016," the bank said in its August monthly report.
The euro's fall was almost broad-based but it has strengthened against the British pound and the UK's wage data and comments by Bank of England governor Mark Carney on Wednesday weakened the currency.
The EUR/GBP traded at a 45-day high of 0.8022 before easing to 0.8015 on the eurozone data. The cross has rallied more than 0.86% since the BoE inflation report.