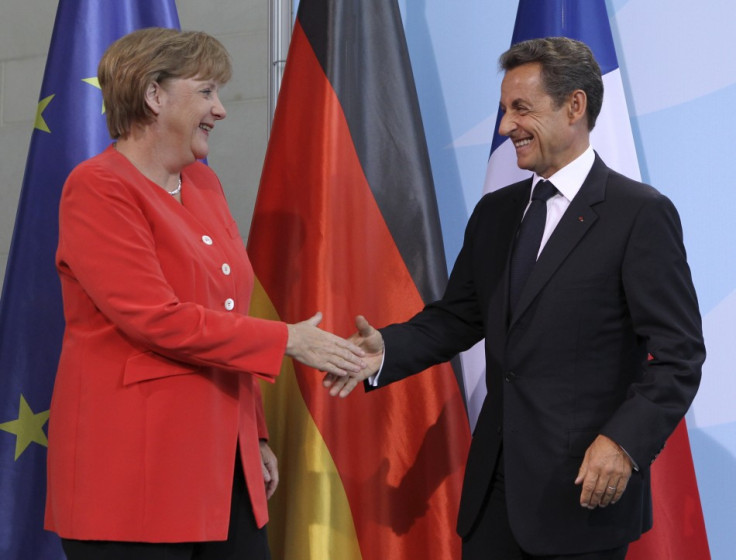 There is growing optimism in Europe that a deal can be struck to save the euro and the Greek economy after France and Germany came to an agreement over the plans. It was believed that both Angela Merkel and Nicolas Sarkozy would be entering the talks opposed on crucial areas in how to save the Greek economy but it now seems as though both parties will enter the talks united.
The Brussels summit is the tenth time Eurozone leaders have met in the past eighteen months and todays talks will no doubt be the most crucial to the stability of the Eurozone. Ahead of the crunch meeting, leaders will attempt to resolve the Greek debt crisis and prevent further contagion to other Eurozone economies.
Germany had previously insisted that Greek leaders should be forced to take losses as part of any further bailout package. However, after seven hours of talks in Berlin, Chancellor Merkel and President Sarkozy have agreed a compromise on Greek losses. The complex new bailout package will be presented at the meeting with the fundamental issue still remaining who will pay for any further bail out.
Greece was granted a €110bn (£97bn) bailout in May last year, since then its debt has soared to €340b. It needs a second bailout to keep afloat until 2014. France wants to impose a levy on Eurozone banks which would raise around £10bn a year. Germany are believed to oppose such measures because it would penalise banks not exposed in Greece and would take time to establish. However, the levy would encourage private creditor involvement, something Angela Merkel is keen on.
The seriousness of the situation across the Eurozone has been spelt out by European Commission President Jose Manuel Barroso. He said on Wednesday: "Nobody should be under any illusion; the situation is very serious. 'It requires a response. Otherwise, the negative consequences will be felt in all corners of Europe and beyond."
The Governor of the Bank of England, Sir Mervyn King, has said that the crisis in the Eurozone posed the most serious and immediate risk to the U.K.'s financial system.
17 government leaders will attend the Brussels summit today plus heads of the ECB (European Central Bank), European Commission and Christine Lagarde.