Euro inches upward thanks to eurozone sentiment index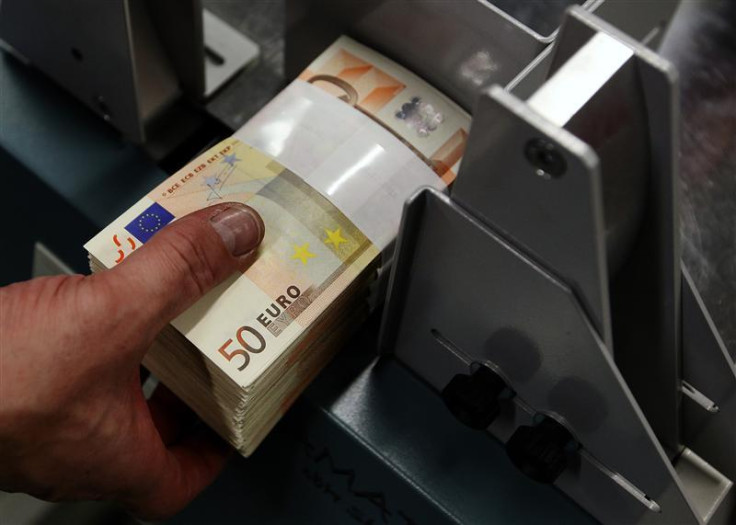 Euro traded higher extending recent gains as consumer price inflation rose more than expected in February in eurozone and the ZEW survey showed better results than expected for March.
EUR/USD traded as high as 1.0622 at 10:30 GMT from the previous close of 1.0568 and compared to Friday's close of 1.0496. On Friday, the pair had touched a 12-year low of 1.0462 before ending slightly higher.
The ZEW survey for March saw the eurozone's economic sentiment index improve to 62.4 from 52.7 in February when the market was expecting a smaller increase to 58.9.
Against the pound, the single currency has rallied to an eight-day high of 0.7193, up 0.90% from Monday's close. The market is now waiting for the Bank of England minutes scheduled for Wednesday.
The core measure of consumer prices rose 0.7% from a year earlier in February compared to the previous reading of 0.6% growth, which analysts had been expecting to repeat.
The decline in the headline index eased to -0.3% from -0.6% at the start of the year, as expected.
The current situation index for Germany also surprised on the higher side with the index rising to 55.1 from 45.5 compared to the consensus of 50.0.
The economic sentiment index for Germany, on the other hand, came lower than expected at 54.8 from 53.0. The consensus was for 58.2.
The market is now waiting for the Federal Reserve policy review on Wednesday. The Fed meeting has become a very important event with the US jobs data for February coming in much stronger than expected, bringing forward the timing expectations of the first Fed rate hike since 2008.
© Copyright IBTimes 2023. All rights reserved.