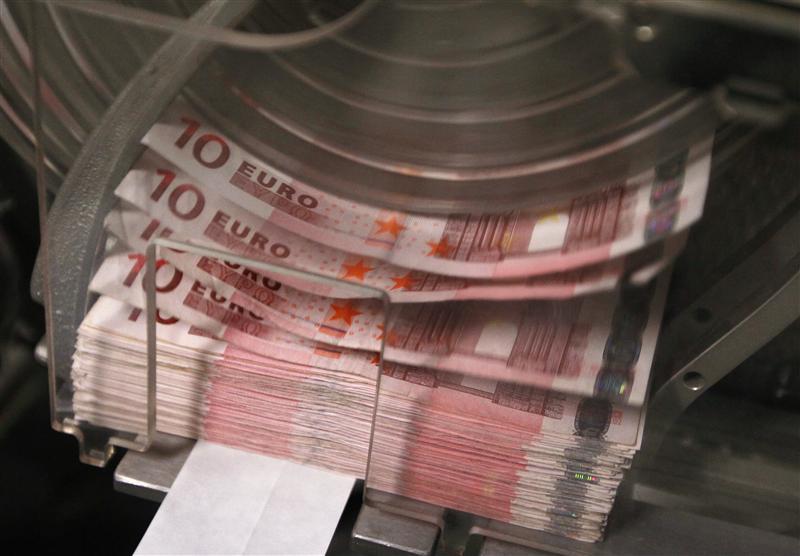 Euro has moved off its early Asian lows ahead of the European session on 2 July with the market waiting for decisive action from debt-laden Greece and its creditors which have been trying to strike a new bailout deal in order to keep the country in the currency region.
The minutes of the last European Central Bank policy review meeting will be released at 11.30am GMT which will likely provide more cues as to how the policymakers assess the current situation and guide the markets including the currency.
On 30 June, markets cheered reports that Greece has backed off from its decision to run a referendum later this weekend on whether to accept the deal put forward by the international creditors, but on 1 July, Prime Minister Alexis Tsipras urged Greeks to reject the deal.
Tsipras said Greece was being "blackmailed", quashing suggestions that he might delay the vote, call it off or urge Greeks to vote "Yes", Reuters reported.
At 7am GMT, EUR/USD traded at 1.1066, moving off the Asian low of 1.1036, slightly above the previous close of 1.1045.
Technically, the pair has been keeping an upward channel since mid-March when it hit a 12-year low of 1.0462. For the past few sessions, the shared currency is testing support near the downside barrier of the upward channel.
A downside break of the current levels will open doors to 1.08 ahead of a retest of the March lows. The levels to watch on the way will be 1.0670 and then 1.0520.
Market analysts see the urge among the Greek public to withdraw their deposits from banks as an indication of the pressure on the Greek government which got its mandate for cutting back the austerity measures.
"A 'No' vote is a decisive step toward a better agreement that we aim to sign right after Sunday's result," Tspiras said, rejecting repeated warnings from European partners that the referendum would effectively be a vote on whether Greece stays in the euro or returns to the drachma.
The dollar index, the gauge that measures the greenback's strength against a trade-weighted basket of six major currencies, was little changed at 96.40.
The Institute for Supply Management's manufacturing PMI rose to 53.5 in June from 52.8 in May, while analysts had been expecting 53.1. The ADP private employment data that came on 1 July was also better than expected.
ADP reported that US non-farm private employment rose by 237,000 in June, when the consensus was for a rise of 218,000. Besides, the May figure was revised up to an addition of 203,000 from 201,000.
On 1 July Greece became the first developed country to default on the International Monetary Fund after its second bailout programme expired late 30 June. The IMF has confirmed that the Greek government failed to make a scheduled €1.6bn.