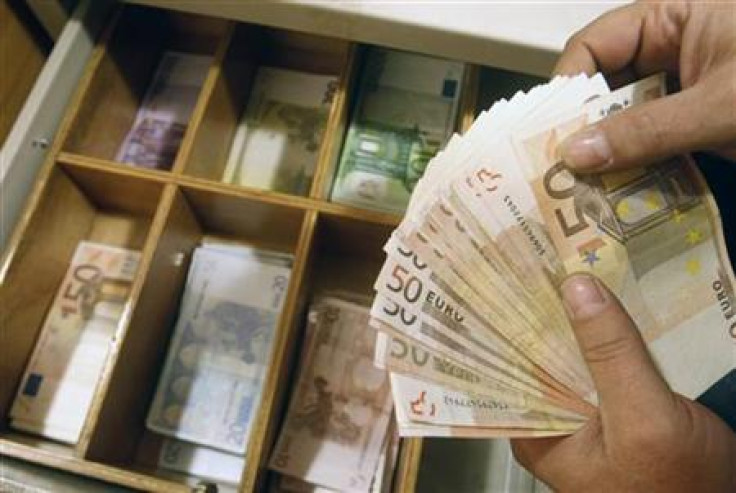 Financial markets are headed for a turbulent week as Greece's decision to call for a referendum to decide on the bailout plan has ended the talks with the European authorities and sent Greeks for a run on their bank balances.
The emergency Eurogroup meeting that has been discussing bailout deals for Greece suggested by the lenders as well as the debt-laden borrower for the past few days has been brought to an abrupt end with the Greek decision to hold a vote on the proposals.
Media reports show that Greeks have started making long queues in front of ATMs amid fears any default by their country to its international creditors would likely push their banking system into a crisis.
Bloomberg reported as many as 500 of the country's more than 7,000 ATMs had run out of cash as of Saturday morning, and that some lenders may not be able to open on Monday unless there was an emergency liquidity injection from the Bank of Greece. A central bank spokesman said it was making efforts to supply money to the system.
Meanwhile, a surprise weekend decision by the Chinese central bank to lower the benchmark interest rate has triggered fresh waves of competitive monetary easing, and it could impact markets of Asia region on Monday.
The People's Bank of China slashed the key lending rate by 25 basis points to 4.85% and the benchmark deposit rate by the same margin to 2%. The PBoC has also cut reserve requirement of some of the lenders.
The central bank move was in response to a sharp decline in Chinese stock prices which was due to lenders hoarding cash, something not favourable for authorities.
EUR/USD fell to a near three-week low of 1.11303 on Friday from its previous close of 1.12061. The pair is now aiming 1.1100 as an important support which falls on the downside barrier of an uptrend that dates back to mid-March when the pair hit a 12-year low.
However, only a break of 1.0800 will strengthen the case for a resumption of the downtrend and a retest of the March low.
Against the pound, euro has fallen to a one-month low of 0.7075 from Thursday's close of 0.7115, ending the third straight week lower. The cross has fallen more than 2.8% over the past three weeks and is now not far way from March month's multi-year low of 0.7014.
The single currency meanwhile fell 0.7% against its Swiss counterpart to 1.0422, a three-week low, and dropped 0.45% against the Canadian dollar to 1.3749, its lowest since 2 June.