Euro Plunges Near Two-Year Low on Draghi's Comments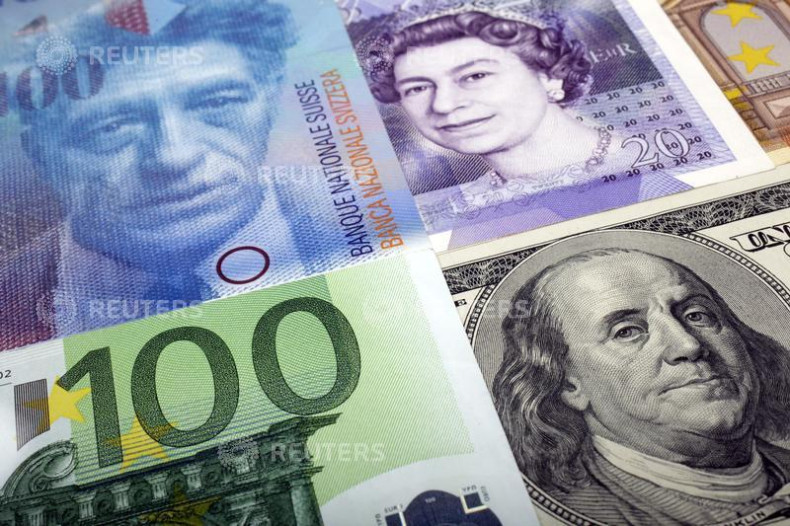 Euro plunged to a near two-year low on Thursday as the ECB President Draghi said the central bank's policy will "stay accommodative", while better-than-expected home sales data from US further weighed on the common currency.
EUR/USD dropped to 1.2730 on 25 September, breaking a key support line of 1.2745, to its lowest since late November 2012.
The market is waiting for more remarks from Mario Draghi as he is scheduled to address a conference in Vilnius, Lithuania on the euro's future on Thursday.
Euro's depreciation is in line with the divergence of monetary policy in Europe from other countries, Draghi said in a radio interview. He added that policy will "stay accommodative."
Sales of new home in the US came in at 504,000 in August, up from 427,000 in July and compared to the consensus of 430,000, data showed on Wednesday.
The USD index, a gauge that measures the dollar's strength against a basket of major currencies, rose to a new multi-year high following the data. It traded at 85.35 ahead of Draghi's Thursday's speech, the highest since June 2010.
The New Zealand and Australian dollars too plunged against the greenback, and in the Kiwi dollar's case, remarks of the Reserve Bank of New Zealand governor Wheeler was another factor.
Wheeler's comments sparked fears of another round of central bank intervention as the bank seems to be unsatisfied at the level of the local dollar considering the drop in commodities.
"Unjustified and unsustainable are important considerations in assessing whether exchange-rate intervention is feasible," Wheeler said.
NZD/USD fell to 0.7965, its lowest since last September. The pair had to break through a crucial support barrier of 0.8051 this week to test the year low. (See the chart for technical levels)
AUD/USD slumped to a new seven-month low of 0.8920 on Thursday and is on track end the third straight week of losses. The pair is approaching the major support line at 0.8659, a break of which will take it to a multi-year low.
In a speech on Thursday, the Reserve Bank of Australia Governor Glenn Stevens indicated the bank may take steps to limit home loans to investors to evade distortions to the housing market.