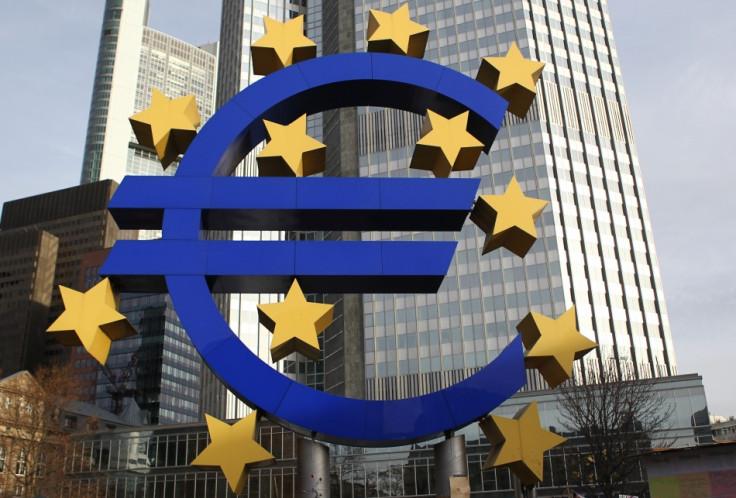 The euro continued to weaken against the British pound to reach a near-two-year low on Wednesday, after the release of dismal economic data showing that the region is heading towards a deepening recession.
EUR/GBP dropped to a 22-month low of 0.8113 during early European trading, the pair's lowest level since June 30, 2010.
The single currency was weighed down by a set of bleak data which showed that the manufacturing activity and unemployment in the 17-nation eurozone continued to fall due to ongoing debt crisis in the region, and also proving that the region's economic recovery in the early part of this year is temporary.
The final eurozone manufacturing purchasing managers' index (PMI) slumped to a 34-month low of 45.9 in April from 47.7 in March, Markit Economics data showed on Wednesday. Meanwhile, the unemployment rate in the eurozone rose to a new record high of 10.9 percent in March, the Eurostat said.
Moreover, the data showed that the contraction in manufacturing output in the troubled nations such as Spain and Italy continues to accelerate, increasing the risk of reaching the budget deficit targets by their respective governments.
"In contrast to the manufacturing indicators from Asia and the US, the latest crop of data from the euro area offers a bleak picture of a region slowly sliding deeper into recession, with Spain and Italy in particular experiencing an accelerating decline," said a note from Societe Generale Cross Asset Research.
The manufacturing PMI in the Italy posted a fall for a third consecutive month in April to reach 43.8, while in Spain the index fell to 43.5 in the month, its lowest level since June 2009. The unemployment rate in Italy unexpectedly shot up to 9.8 percent in March from 9.3 percent in the previous month, reflecting that the downturn in the economy is taking a toll on the labor market in the nation.