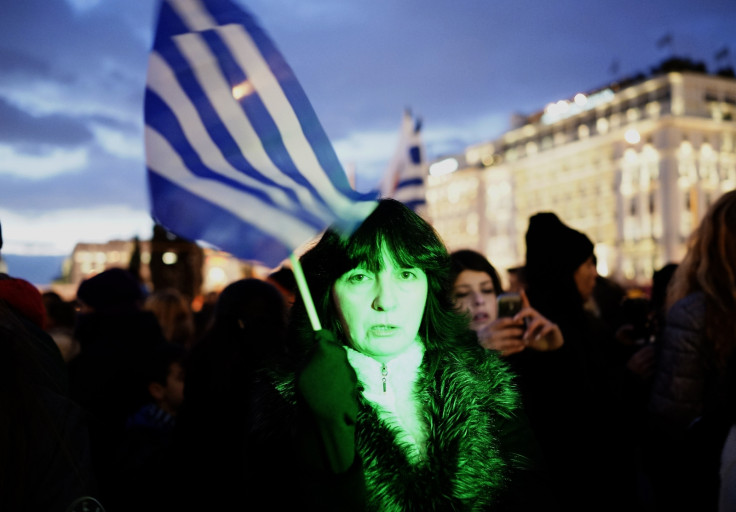 Going by the photo-ops, Greece's left wing firebrand Alexis Tsipras is having a delightful time in his role as austerity upstart and prime minister.
The Greek government had navigated through a difficult week without betraying its promises to voters.
Tsipras has rubbed shoulders with the European leadership and remains as confident as ever in his party's mandate to stem the tide of austerity that has swept Europe over the past five years.
The Greek prime minister's Twitter feed is punctuated by lofty slogans about "the European dream" and pictures of solidarity rallies.
He has spoken relentlessly of European togetherness and established his vision for Greece firmly within a democratic Europe and the eurozone currency bloc.
Yet after a week spent with the European policymakers, the grinning Tsipras and his government have no prizes to show the very Greeks that elected them to office last month.
When European finance ministers met for six hours on Wednesday (11 February), the parties emerged sufficiently far apart that they were unable to even release a joint statement.
When he met with other European heads of state on Thursday, the PM again spoke of "bridge-building" and "social solidarity".
But Tsipras' vague rhetorical sentiments were not echoed by his European counterparts.
Summit chairman Donald Tusk professed anxiety that the eurozone could be on the brink of fresh turmoil (remember 2011?) if a deal was not reached soon. His voice was echoed by that of the Finnish premier Alexander Stubb, who spoke frankly: "Time is running out," he said. "We need a deal on Monday."
With Greece's bailout expiring on 28 February, it seems that Tsipras will have to start bridging the gap between his own rhetoric and the European consensus pretty fast if a Grexit is to be averted.
His calls for an emergency $11bn (£7.2bn) bridging loan while further negotiations can be carried out on a future deal, is one of the few precise demands that Athens has put forward.
Another concrete demand that looks set to be rejected came from Athens' Finance Minister, Yanis Varoufakis, who has asked for some of the debt it owes the EU to be swapped for long-term bonds linked to growth.
Both of these measures appear to have been politely but firmly rebuffed by the likes of German Finance Minister Wolfgang Schaeuble.
Germany is the biggest financial contributor to the Greek bailout and the political mood in Berlin is unsympathetic to Greek demands for a better deal.
"The eurozone is unlikely to accept many of the proposals being put forward by the Greek government, such as debt relief and a halt to the privatisation process," said IHS senior economist Diego Iscaro in a statement.
"Other proposals could be negotiated, but this will depend on the Greek government presenting concrete reform policies, as well as plans on how it intends to fight tax evasion."
Greece would have to show more flexibility to come to an agreement with creditors, Iscaro said, but that would be hard considering the government's domestic rhetoric.
"The probability of a collapse of negotiations is significant, despite the strong incentive for both sides to find a solution," Iscaro said.
Despite the seemingly good nature of the week's meetings, it seems that time is running out for Athens to build the necessary bridges before the bailout ends and a new crisis begins.