The show floor at Eurogamer 2012 will feature the best upcoming games from some of the biggest developers in the industry.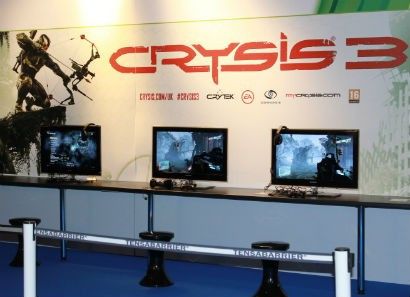 With so much on offer over the expo's four days, it can be a bit mind boggling when trying to decide which are the games you want to play above all others. Here, we bring you the ten games we can't wait to get our hands on in the Earls Court convention centre later this week:
Doom 3: BFG Edition
A big hit for id Software when it originally launched in 2004, Doom 3 is getting more guns and better graphics in preparation for its next-gen reboot later this year.
The third instalment in the iconic first-person shooter series, Doom 3 had players terrified, as they crawled along the dark and narrow corridors of a derelict spaceship, fighting off zombies and monsters from Hell.
When the new version hits shelves on 16 October, it'll no doubt be a hit with PlayStation owners who didn't get the game when it was ported to Xbox, and will also include versions of the original Doom and Doom 2.
Assassin's Creed III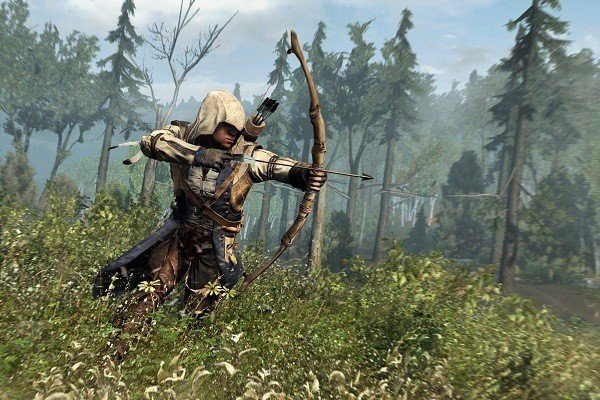 Having ditched the Renaissance Italy setting and moved forward a couple of hundred years, Assassin's Creed's trademark mix of stealth and action finds itself in the middle of revolutionary America.
British invaders, wild bears and Benjamin Franklin are confirmed to make an appearance, with the free-roaming, sandbox aspect of the previous games being upped to include enormous forests and bigger than ever cities.
It'll be the end of October before Assassin's Creed III goes on sale, but IBTimes UK will be getting a hands-on preview at Eurogamer.
Dishonored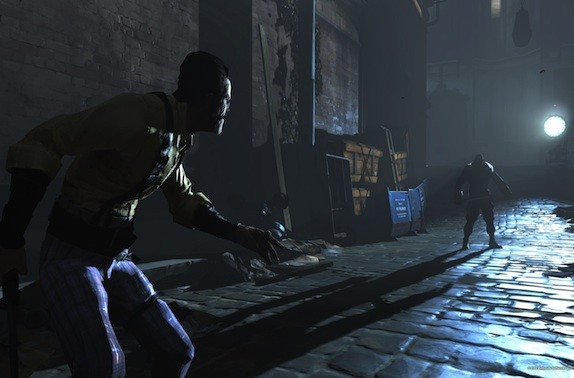 Heavily trailed at E3 2012, Bethesda Softworks' surprise new IP is set in Dunwall, a fictional maritime city based on nineteenth century London. Players take control of Corvo Atano, an infamous assassin who can stop time to get the drop on his targets.
Another October launch, Dishonored will be available on 12 October, and features the voice talent of Brad Dourif, Susan Surandon and Chloe Moretz. Dishonored has already swept the board of critic choice awards at E3 and Gamescom, and could mark the beginning of another hit franchise.
Far Cry 3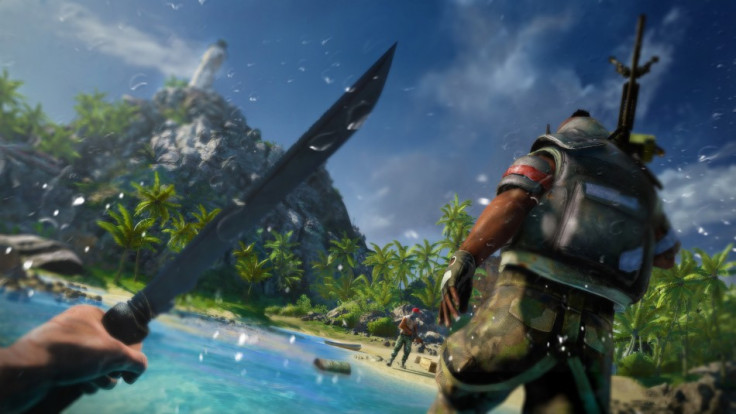 Originally scheduled to launch on 4 September, Far Cry 3 has since been pushed back to the end of November. Fortunately, it's still on show at Eurogamer 2012 and looking better than ever.
As tourist Jason Brody, players find themselves stranded on a tropical island that's being fought over by pirates, smugglers and a jumpy lunatic called Vaas. Ubisoft are promising a sprawling open-world, and tough, bloody combat.
"Survival" has been the promotional through-word so far, and players will be able to earn experience points to improve their weapon repair and melee skills. After a disappointing second game, the Far Cry series has a reputation to save; Far Cry 3 looks set to do just that.
Hitman: Absolution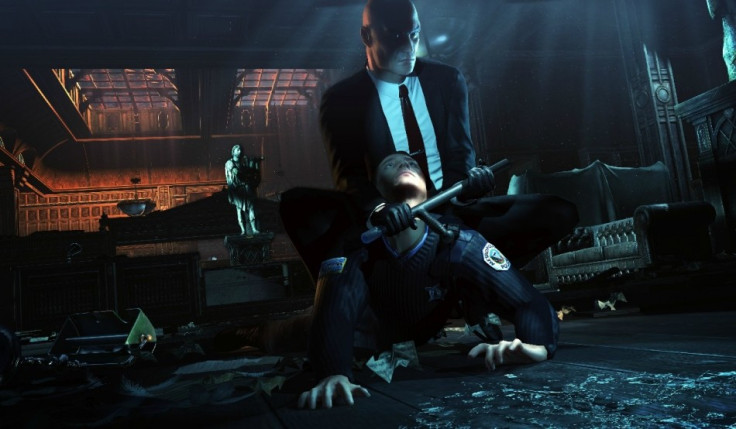 It's been a difficult start for Io Interactive's new Hitman game. For a while, it didn't look like it was going to happen at all.
Blood Money, the most recent entry in the iconic series, was released way back in 2006 and there was nary a word on any sequel until last year, when a new gameplay trailer showed 47 taking out a group of hapless cops in a style more reminiscent of Uncharted than Hitman.
Nobody was sure what to think. the "Attack of the Saints" trailer, which had 47 gunning down curvaceous women dressed in PVC nun outfits, didn't help any.
But Io have turned it around. A successful pre-launch DLC pack called "Hitman: Sniper Challenge" has enough fans interested in the game again to make Absolution one of the most intriguing prospects at Eurogamer.
Crysis 3
Crytek's flagship shooter has heralded a new type of sandbox environment. The original Crysis took place in a jungle; Crysis 2 made the move to New York City. Crysis 3 is a mix of both.
24 years after the events of the second game, New York has been encased by a giant, Eden Project-style dome and become overgrown with plants and wildlife. T
he arch-alien Cephalopods are back, and it's up to the player and their Nanosuit (high-tech military armour that lets users turn invisible and deflect bullets) to stop them for good.
As per-Crysis, we're expecting superlative graphics and lots of wiggle room, allowing us to pre-plan attacks and choose our own path through the ruined environment. This is one of the big ones. We can't wait to play it.
Halo 4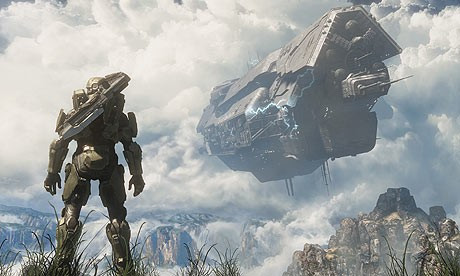 With Bungie out, and 343 Industries in, all eyes are on Halo 4 at this year's Eurogamer. After a promising start with Halo: Anniversary, a polished remake of the original Halo game, 343 now have the task of pleasing critics, fanboys and newcomers alike with their first fully-fledged Halo title.
No easy feat, but from the sounds of things, 343 aren't worried. Halo 4 will be less of a first-person shooter than its predecessors, and will focus more on the exploration of Requiem, a mysterious, artificial planet stumbled upon by series' hero Master Chief.
It's out on 6 November, but IBTimes UK will be playing Halo 4 at Eurogamer.
Gears of War: Judgement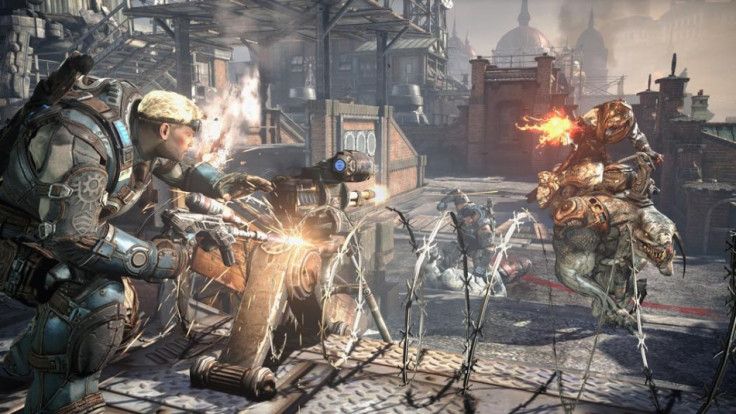 A prequel to the Gears of War series proper, Judgement is set for March 2013, with developer Epic Games promising bigger online multiplayer maps than ever, and a new "free-for-all" mode, where players can pick a side and a character, rather than being randomly assigned one.
"When you join a server in traditional Gears multiplayer, you don't know if you're going to wind up on COG or Locust" said lead designer Cliff Bleszinski, in an interview with Eurogamer. "By doing human-on-human, we can basically say if you want to play as Baird in the multiplayer when you play on a server you can always be the Baird that you're grinding and unlocking."
Details on Judgement are scarce, but more will no doubt be revealed at the Eurogamer expo.
Tomb Raider
Another game that found itself in the middle of controversy earlier this year, Crystal Dynamic's Tomb Raider reboot sees a naïve, younger, far more vulnerable Lara Croft shipwrecked on a grubby island and held captive by a band of violent criminals.
A gameplay trailer released in June showed Lara, bound in rope, fighting off the advances of a would-be rapist by head-butting him to the ground and killing him with his own gun. The gaming press immediately kicked up a storm, claiming the game would be sexist and exploitative.
But this is an exciting new angle for Tomb Raider: With a new Lara, more inexperienced than ever, players can expect some truly gruesome and tense sequences as she battles to survive the game's harsh, muddy environment. Like Gears of War: Judgement, Tomb Raider won't be available until March 2013, but IBTimes UK will have an extended hands-on preview once Eurogamer wraps up.
Call of Duty: Black Ops II
This is the big one. A new futuristic setting, revamped multiplayer and a flexible, choice-based campaign make Black Ops II the most exciting Call of Duty since the original Modern Warfare from 2007.
It's not far off, either: British fans can expect Black Ops II well in time for Christmas, when it launches on 30 November. As well as being available to play throughout Eurogamer (if you can get to the front of the queue) Black Ops II designer, and Treyarch frontman David Vonderhaar will be giving a live presentation on the making of Call of Duty and answering questions from journalists and fans alike.
IBTimes UK will be on hand to get all the details.
Eurogamer opens this Thursday, 27 September and lasts until Sunday, 30 September. IBTimes UK will have a full write up of all the biggest games and press conferences next week, but here's a list of everything that's on.