The European Commission tells the US government it needs to "restore trust" lost as a result of the Edward Snowden revelations.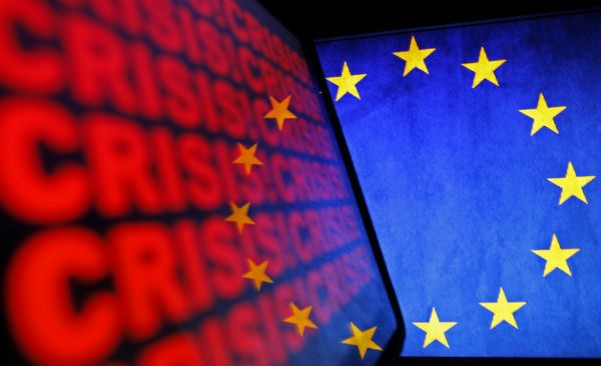 In the wake of the on-going revelations of mass surveillance by thje US government, the trust of European citizens in how companies store their personal details has been shaken according to the European Commission which has today outlined a six-part plan to retore that trust.
In order to maintain the effective flow of information and data between the EU and the US, action needs to be taken by the US in order to restore European citizens' trust.
Last month German chancellor Angela Merkel told the US president Barack Obama that it really "was not on" for 'friends' to be spying on each other.
Merkel one of a number of world leaders who had their phones monitored by the US intelligence agencies according to documents leaked by Edward Snowden.
The Commission on Wednesday laid out six areas it believes need addressing, including the "swift adoption" of the EU's data protection reform which was initially proposed in January 2012.
Safe Harbour
The Commission also wants to make the Safe Harbour agreement between the US and EU "safer" suggesting 13 ways to improve the scheme's functionality.
The Safe Harbour agreement is a streamlined process to allow US companies operating in the EU to comply with EU directives on protection of personal data. US companies can opt into the program as long as they adhere to the seven principles, which include informing people their data is being collected and that reasonable efforts are made to keep the information secure.
"Massive spying on our citizens, companies and leaders is unacceptable. Citizens on both sides of the Atlantic need to be reassured that their data is protected and companies need to know existing agreements are respected and enforced," said Viviane Reding, the EU's Justice Commissioner.
Trade deal unaffected
The Commission made a point of saying that standards of data protection will not be part of the on-going negotiations for a Transatlantic Trade and Investment Partnership.
It had been suggested that the Snowden revelations would be a major sticking point in finalising the major free-trade deal with Sigmar Gabriel of Germany's Social Democrats (SPD) telling the BBC last month that such a deal was hard to imagine if the US had infringed citizens' privacy.
"European citizens' trust has been shaken by the Snowden case, and serious concerns still remain following the allegations of widespread access by U.S. intelligence agencies to personal data," Cecilia Malmstrom, European Commissioner for Home Affairs said in Brussels on Wednesday.
The European Commission claims the recent revelations about US intelligence collection programmes have "negatively affected the trust on which this cooperation is based."