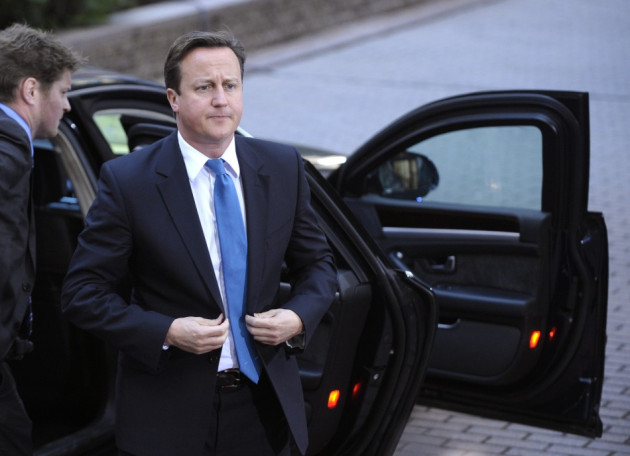 The shadow Europe minister, Emma Reynolds, has launched a scathing attack on the prime minister's dealings with the euro crisis damning David Cameron as being "asleep at the wheel".
In an interview with the International BusinessTimes, Mrs Reynolds said the prime minister is "spending too much time and energy on what his eurosceptic backbenchers are saying and not maintaining relations with our EU partners."
Speaking a week prior to the critical European Commission on Wednesday, Mrs Reynolds said that the UK was increasingly becoming a "sideshow" within Europe and was gradually losing influence on the big decisions.
"Cameron has tied himself in knots because he wants to keep his eurosceptic backbenchers happy by telling them that he will be getting something back from Brussels in return for Britain's agreement to treaty change," Mrs Reynolds said.
"But he also wants the UK to have a voice at the top table," she added.
Following David Cameron's meeting with the German Chancellor, Angela Merkel, last week Mrs Reynolds said the "prime minister was betraying the national interest by facing both ways on the EU" and labelled the "so-called deal" on Working Time Directive a "sham".
"It is hardly surprising that our European partners are confused about Britain's position," said Mrs Reynolds. "At the Mayor of London Banquet, he declared himself a 'sceptic' about our membership of what he regards as a 'network' rather than a 'bloc'."
Although Labour sympathise with the Conservative position of an EU Tobin Tax, a policy that they do not agree with, Mrs Reynolds said: "If we were in power at the G20, we would not be focused arguing about that."
Mr Cameron will attend the summit on Wednesday and will again find himself defending the national interests while wanting to remain at the negotiating table.