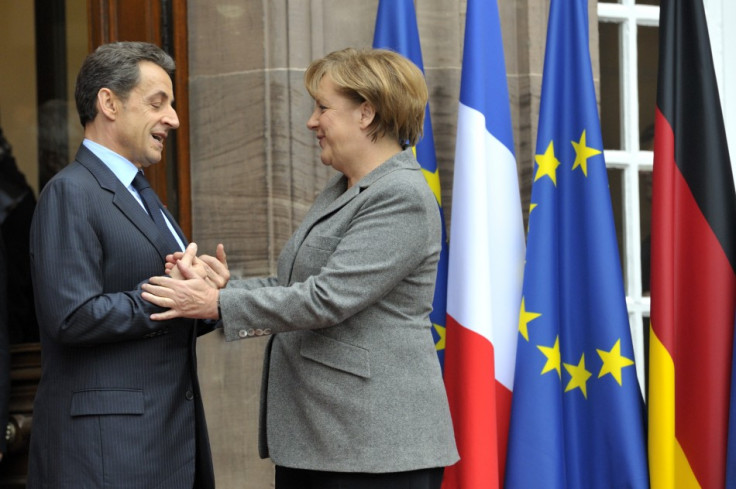 German Chancellor Angela Merkel and French President Nicholas Sarkozy are meeting in Paris Monday in an 11th-hour bid to save the euro from total collapse.
Merkel, who last week called for further fiscal integration of the eurozone, wants to empower the European Court of Justice to act as a check on national government spending, with automatic penalties for states that break the rules.
In contrast, Sarkozy is keen to use the European Central Bank as the lender of last resort to underwrite government debt to solve the sovereign EU debt crisis - a policy the German chancellor rejects.
The challenge for both leaders will be to thrash out a deal before leaders of the 17 member states meet at the EU summit in Brussels on Friday.
The Irish government has already confirmed that any change to the treaty within the EU would have to be ratified by a referendum -- a process that could take months to carry out.
Ireland's European affairs minister, Lucinda Creighton, told the Financial Times that "if there is a transfer of competencies from the level of the state to the EU level, a referendum will be required", adding: "If not, then it won't work."
Meanwhile, newly appointed Italian Prime Minister Mario Monti has driven through austerity measures that managed to appease markets in a pivotal week across the eurozone.
Monti, who has radically dropped the cost of labour to encourage economic growth, said that the "multitude of sacrifices" would save the nation in the long run and keep Italy in the euro.