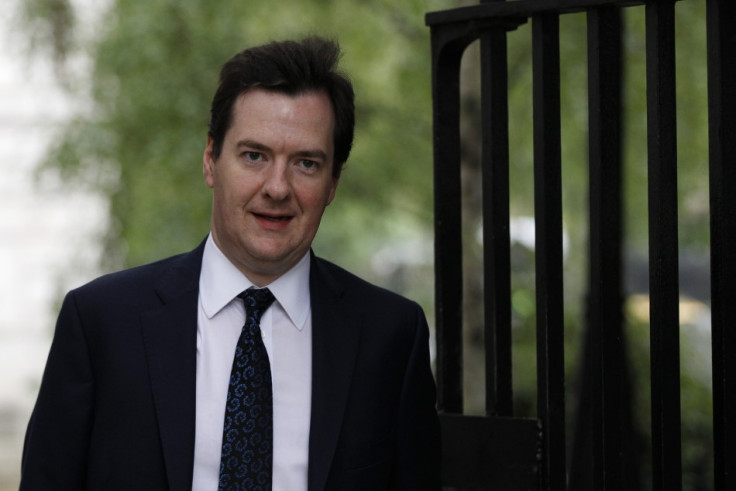 Britain's Chancellor George Osborne has warned European leaders to "get a grip" ahead of the Brussels Summit later today or risk a financial crisis that would be as deep as the 2008 recession. George Osborne has spoken of his optimism that the finance ministers would make progress today, and has continued to stress the importance of an agreement.
George Osborne is said to be confident that the Eurozone leaders can agree in principle on measures that would see progress made with involving the public sector to reduce Greek debt. George Osborne's hopes will be lifted after France and Germany came to an agreement after seven hours of talks in Berlin, which could see a bank levy imposed, which would encourage private sector credit involvement.
Osborne is said to be frustrated with Germany over their handling of the crisis and the growing frustration could reach boiling point. However, George Osborne has been accused of standing on the side lines while the crisis escalates around him. The shadow Chancellor Ed Balls has accused the Chancellor of a "failure of leadership" before today's crunch Brussels meeting. Ed Balls has warned that the U.K. government's hands off stance on Europe meant that one of the top three economies on the continent would be in effect "abdicating responsibility."
Ed Balls has urged both David Cameron and George Osborne to join Eurozone leaders in Brussels to help hammer out a deal. He told the Guardian: "There isn't any possibility of getting through this crisis without at least a temporary Eurozone-wide guarantee based on government-issued debt from countries at risk from contagion. Without that support the markets are going to continue to lose confidence. We need to face up to today's problems. When you see Italian and Spanish bond spreads you can see the situation is incredibly dangerous."
The Shadow Chancellor has also voiced his belief that failure to hammer out a deal will be "catastrophic" for Britain, echoing the speech made last week by Nick Clegg when he spoke of a strong Europe being beneficial to the U.K. Balls continued to attack the government's leadership of the crisis by saying: "At a time when leadership is needed, the UK government should be in Brussels leading the way. I think people will look back at the last few weeks and ask why, when we faced a potential American [debt] crisis and a developing European crisis together with deepening problems in the UK around growth, what happened to UK leadership in this period?"
A spokesman for George Osborne said the Chancellor is engaged in the debate and has had extensive 'bilateral' talks with Eurozone leaders. The attack from Ed Balls comes after economists have said that the Eurozone faces its "Lehmann Moment" if leaders fail to agree a strategy, and Greece is forced to default on its loans. The U.K. and continental banks risk losing billions of pounds if investors flee the United Kingdom