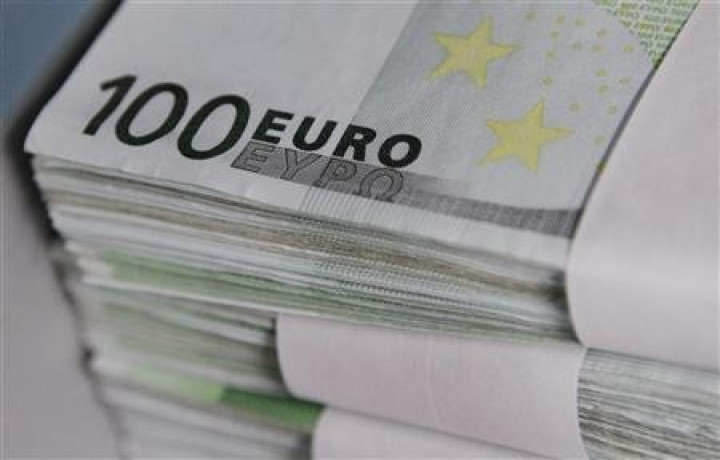 The Euro edged higher against the dollar on the release of CPI data in line with expectations, despite eurozone inflation slowing November thanks mainly to turbulence within the energy sector.
Also, quickening inflation in Italy and rising GDP growth data from Greece helped the common currency add some points.
EUR/USD rose to 1.2463 from 1.2436 following the data before easing to 1.2453 by 11:45 GMT.
The pair had fallen to as low as 1.2429 earlier in the day, not far away from the 14-month low of 1.2358 hit earlier in the month.
As per preliminary estimates, the consumer price inflation of eurozone is likely to be 0.3% from a year earlier for November, down from 0.4% recorded for October. The core measure stood at 0.7%, unchanged from the previous month and market consensus.
Eurostat said services is expected to have the highest annual rate of inflation in November at 1.1%, compared with 1.2% in October, followed by food, alcohol and tobacco which stood unchanged at 0.5%.
Energy price deflation worsened to -2.5% from -2.0% in October, the official statistics agency said.
Other data showed eurozone unemployment rate stood at 11.5% in October, matching September reading and market expectations.
Elsewhere, the Greek economy registered a year-on-year 1.9% GDP growth in the third quarter, sharply higher than the previous quarter's 0.4% growth.
Meanwhile, preliminary estimates of Italian CPI for November showed a reading of 0.2% compared with October's 0.1%, adding to the euro-positives of Friday.
Investors were largely concerned about the eurozone CPI data since last Friday as the European Central Bank president Mario Draghi had warned of likely quick monetary measures in case of further evidence of deflationary pressures in the region.
Thursday, Draghi had somewhat mitigated his earlier remarks by saying monetary steps would not be sufficient to address the economic challenges of the region and more strategic and reform-oriented measures would be required.
His latest comments were taken as the central bank's wariness about excessively loosening the monitory policy, prompting analysts to reduce expectations of additional stimulative measures.