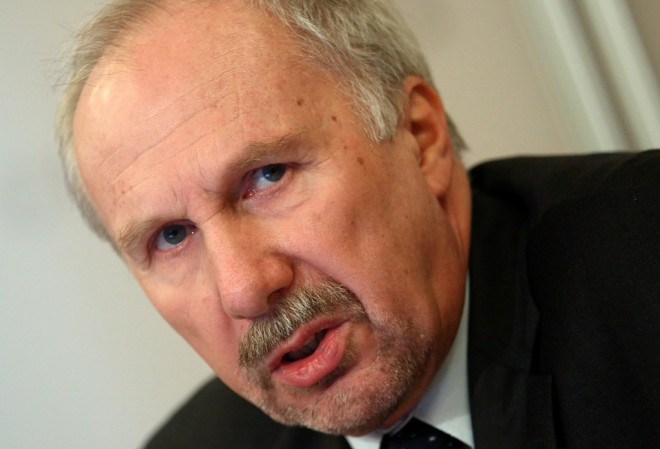 Inflation in the eurozone is expected to stay "significantly" below the European Central Bank's target for 2014 and 2015, ECB Governing Council member Ewald Nowotny has said.
"But over the medium term [eurozone inflation] is likely to align itself with the ECB's objective of keeping inflation below but close to 2%," he added in the Austrian National Bank's (OeNB) annual report.
OeNB Governor Nowotny's comments come a day after ECB President Mario Draghi indicated that policy makers are ready to act in June should they see low eurozone inflation becoming ingrained.
Draghi, speaking at the new ECB annual conference in Sintra, Portugal, had said the ECB expects that "low inflation will be prolonged but gradually return to [its target of below, but close to] 2%".
China Awaits Good News
China's colossal sovereign wealth fund will contemplate further investment in European assets if the ECB rolls out further stimulus measures, the head of the fund has said.
Chairman Ding Xuedong, who runs the $575bn (£341bn, €421bn) China Investment Corporation (CIC), said that monetary easing in the eurozone will spell "good news".
The European Commission (EC) earlier said that inflation in the eurozone would drop more than expected in 2014 and 2015, mounting pressure on the ECB to do more to shield the region's weak economic recovery.
The EC said eurozone inflation will likely average 0.8% in 2014 and 1.2% in 2015, lower than a February forecast of 1% and 1.3% respectively.
Eurostat, the official European Union (EU) statistics agency, has said the eurozone economy grew by just 0.2% in the first three months of 2014, lower than the 0.4% that had been expected. The reading was the fourth consecutive quarter of GDP growth.