Eurozone talks to focus on Greece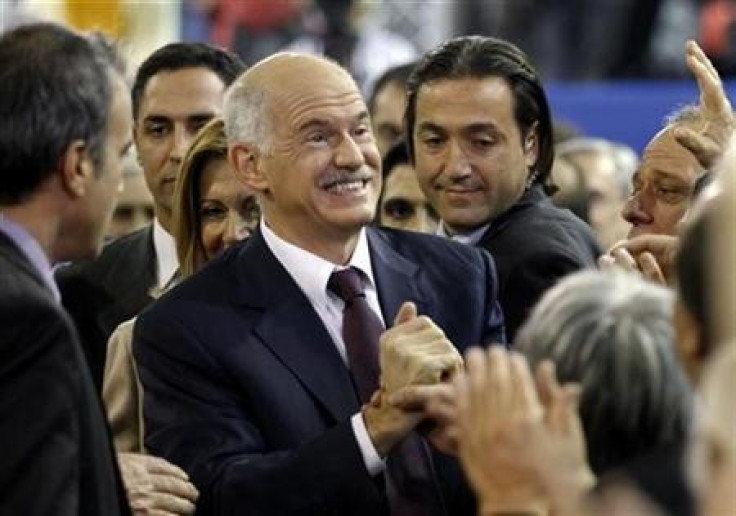 Eurozone financial ministers are to continue their talks in Brussels, with discussions now expected to focus mainly on the poor state of the crumbling Greek economy. Greece got a 110bn euro (£94bn) bail-out in 2010, but leaders are now coming to the realisation that this was not enough to fix the county's economy. Greece however is not the only European country in trouble since on Monday ministers approved a 78bn euro bail-out for Portugal while the IMF has also approved 1.58bn euros in new assistance to the Irish Republic.
The Greek dilemma
Talking about what kind of solution might be envisaged to tackle Greece's crumbling economy, Jean-Claude Juncker, the head of the Eurozone group said that while a "kind of reprofiling" of Greek debt had not been ruled out, the possibility of a "large restructuring "was still out of question. In the case of a "reprofiling" Greece would be allowed a delay in the repayments of its debts, of course when agreed with its creditors.
Mr Junker further added that Greece still had a lot of work and progress to do. Indeed if the country had come up with fiscal and structural reforms, their implementation has been slow. Also, more efficient action needs to be taken in order to fully implement its ambitious privatisation programme which is worth about 50bn euros. Without such progress, reducing the debt burden of Greece might still prove too tricky.
Another side of the dilemma is that that markets are very wary of Greece's ability to is repay its debts, and have hence stopped lending to the country.
On the other hand, however, debt forgiveness, for Greece or any other country, is not an option as it will run the risk of triggering a banking crisis that would spread throughout Europe, as banks have until now not recognised any losses on most of the money they have lent to these governments.
A change of tactic?
Billions of euros from the EU and the IMF should arrive in Lisbon by the end of this month, but ministers in Brussels have made it clear: Athens needs to do much more to restructure its economy and push ahead with a massive privatisation programme if it wants a brighter future. However, on the other hand, detractors of the "brutal austerity" coming from the ministers in Brussels are now also voicing their discontentment as they call for the end of austere policies and ask for the struggling nations to be given a chance to restore their plunging economies.
In a letter to the ministers, John Monks, the general secretary of the European Trade Union Confederation (Etuc), said: "The Etuc calls on you to immediately change course" as "Brutal austerity, both in terms of public finance and in term of wages, is not working and is instead undermining the economies such as Greece and Ireland."
© Copyright IBTimes 2023. All rights reserved.