Millionairess socialite Eva Rausing, whose body was found in July in the Chelsea home she shared with her husband, was passing information to Swedish police on the killer of former Swedish prime minister Olof Palme, it has been revealed.
Swedish authorities confirmed they had received information about the unsolved killing of Palme in 1986 from Rausing.
Rausing had contacted a Swedish investigative journalist, who wrote two books about the Palme murder, to provide him with fresh information.
Gunnar Wall said Rausing claimed to know the identity of the killer and where the murder weapon was hidden.
According to Wall, Rausing believed the person behind Palme's murder was a businessman who feared that the then prime minister was a threat to his business.
Wall and Rausing exchanged emails in which she told him she had made her allegations clear to the businessman and was afraid of him.
"Don't forget to investigate if I should suddenly die! Just joking, I hope," she wrote to Wall.
She had also contacted Swedish prosecutors investigating the assassination.
"I can confirm that Eva Rausing contacted the Palme investigators and that we have received information from British authorities," said deputy prosecutor general Kerstin Skarp.
"I cannot disclose any other information about the status of the investigation," she said.
According to a Swedish newspaper Dagens Nyheter, British police found information about the murder in Rausing's computer when they searched her £70m home in west London.
"We are in the possession of some information that we have sent on to the Swedish authorities," a Scotland Yard spokesman said.
Hans Rausing, who met Eva in a rehab clinic, admitted preventing the lawful and decent burial of his wife, keeping her decomposing body under a pile of clothes and plastic bags, gaffer-taped together for two months after she had died.
He was handed a 10-month custodial sentence, suspended for two years and ordered to undergo drug rehabilitation.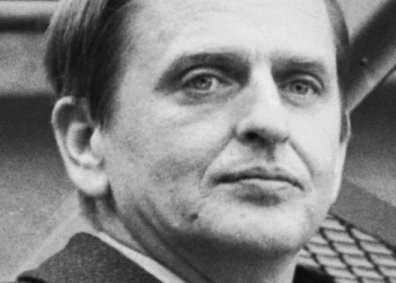 Olof Palme was killed on his way back from a night out at the cinema with his wife Lisbet. Christer Pettersson, an alcoholic and drug addict, was identified by Lisbet Palme as the assassin three years later.
He was convicted in 1989 but released on appeal due to lack of evidences a few months later. He died in 2004.
Despite suspicions falling on the Turkish Kurd rebel group PKK, the Swedish police and the South African secret service, the motive and identity of the killer are still unknown.