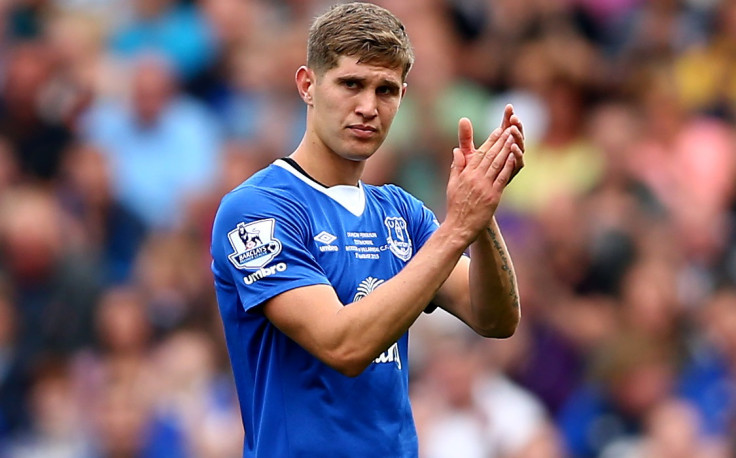 Everton manager Roberto Martinez has attempted to defuse concerns over the injury sustained by John Stones, despite the Chelsea transfer target damaging the same ankle which he underwent surgery on last season.
The England missed 10 weeks of last season after going under the knife to correct ankle ligament damage, and limped off after 72 minutes of the 2-1 defeat by Villarreal in the club's final preseason friendly on 2 August.
Martinez has confirmed the blow is similar to the one Stones suffered two months into the 2014-15 campaign and though the Everton chief is confident he will make a rapid recovery, the injury could see Chelsea call off their active pursuit of the 21-year-old.
"John had a knock in his ankle," Martinez said, according to the Liverpool Echo. "The ankle he had surgery on last season. I don't think it is serious but we will have to check it out. We'll assess them [both] in the next 48 hours, but I don't expect it to be anything too serious."
The Daily Telegraph has reported that Chelsea have had bids of £20m [$31.25m] and £26m [$40.63m] rejected by Everton for Stones, but with Jose Mourinho's side heading into the new season with a lack of defensive resources their overtures could continue.
The Premier League champions will likely wait for news of Stones' injury prognosis before submitting a follow-up offer and Chelsea will be eager to see whether the player features in the season opener against newly promoted Watford on 8 August.
The protracted departures of Wayne Rooney and Marouane Fellaini in previous years work means Chelsea need no reminder as to Everton's stubborn stance in the transfer window over the future of their best players.
"We are a big club," Martinez maintained. "What we want is to build and what we want to do is concentrate on the future and we are not a selling club by all means.
"I don't see anything apart from I love the players I have in the squad and I understand others keep an eye on it and that is a healthy sign.
"The current situation with John is as you would expect. He is one of the most talented centre backs in European football not just in England and we really feel we have a special footballer with us.
"We have a group of young players with the potential to be as good as they can and I think he is one of those.
"Clearly he is a player that we admire, clearly that is going to be the same in other clubs. They are going to be admiring his ability and what he is as a footballer but he is an Everton player and as you can imagine he is a big part of what we are trying to achieve in the future.
"There is nothing to discuss, he is not a player that is out of contract in 10 months, he is not a player we don't want, he is a player that has a fantastic future with us and there is nothing to comment because teams putting bids in that doesn't mean anything."