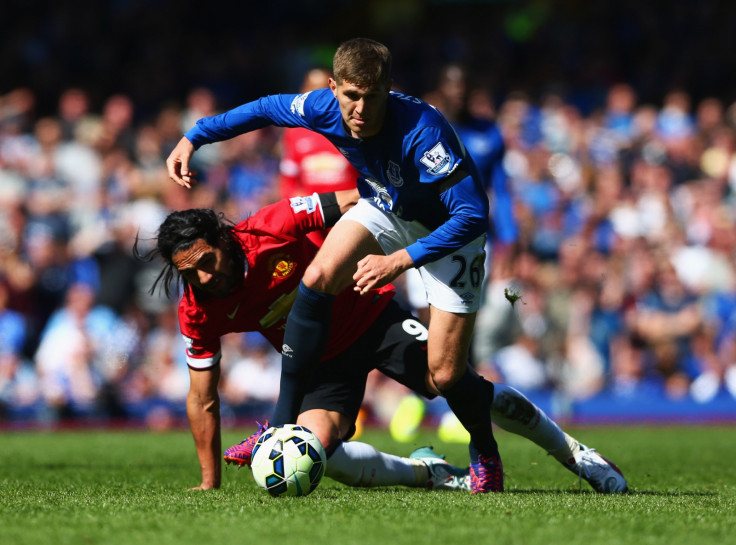 Mourinho is set to end his pursuit of Everton defender John Stones after hinting that he may have to look at other options.
Chelsea have had two bids rejected for the player, with the Toffees holding out for a fee in the range of £34m ($53m), according to the Mirror. The defender has been earmarked as a direct replacement for John Terry, who has entered his mid thirties and has only a year left in his current contract. Stones, 21, has already established himself as an integral part of the Everton first team and is touted to be the most promising defender in the England line-up.
Manchester United are also interested in the player, with Louis van Gaal entering the race for the defender after being rebuffed in his interest of Sergio Ramos, who according to Marca, has signed a new long term contract with Real Madrid. The Red Devils currently have a plethora of options in defence and are willing to send Jonny Evans the other way to secure a deal, also reported by the Mirror.
Mourinho's latest comments would come as a major boost for the club, who have failed to make any major signings since the five they completed earlier in the window.
"The market sometimes has no rules," Mourinho said when asked about Stones, as quoted by Goal.
"We, as Chelsea, we make our own rules. To make our own rules is to evaluate the players, and to know the players' value, and to know when we have to stop and turn to another side, and think in another option," he added.
Chelsea face Arsenal in the Community Shield on Sunday, in a game which will determine the flavour for the upcoming season. A win here for either side will give them a major psychological advantage over their rivals.