Interim Chelsea manager Rafael Benitez has refused to rule out a return to Merseyside. The Spanish tactician was in charge of Liverpool between 2004 and 2010, winning the FA Cup, the Community Shield, the UEFA Super Cup and, most famously, the Champions League.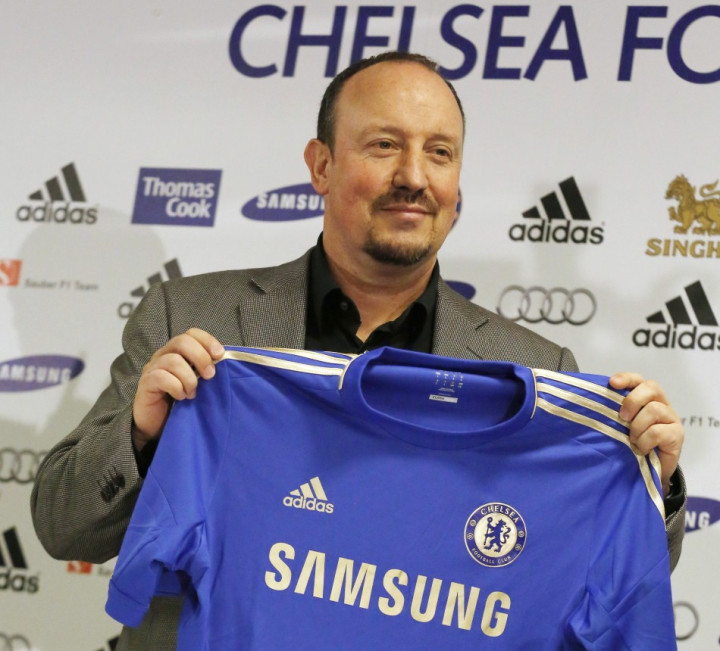 "At the moment, I'm really pleased here. I want to keep winning and you never know what can happen in football.I have a very good relationship with the fans and the city but I'm a good professional and that means I will give 100 per cent for this club," the 52-year-old explained, ahead of a first return to Merseyside since his dismissal two years ago.
"It is always something special when you go back to Liverpool. My connection with the city is very strong. When you have children, 10 and 14, they have their friends around and have been there for eight years so it is difficult to move the family and you have to do something for them. I have to move around on my own and then find a way to be there for Christmas dinner or whatever," Benitez elaborated, speaking on the difficulty of managing time between Milan (when he was in charge of Inter Milan) and home in Liverpool.
The former Real Madrid youth team coach is on a six-month contract with the Stamford Bridge club, following the sacking of the Blues' Champions League-winning manager Roberto Di Matteo. And a hostile initial reception from the fans of the west London club notwithstanding, Chelsea have improved under Benitez, with a three-game winning run in the league propelling them to third in the table.
Benitez's work at the club has not gone unnoticed either, with reports owner Roman Abramovich is considering a longer-term contract for the Spaniard; incidentally, this will be the second successive caretaker-to-full-time appointment at the Bridge after Di Matteo's in the summer.
Moyes Hails Benitez
Meanwhile, the enmity between Everton and Liverpool has not stopped Toffees' boss David Moyes from praising his opposite number. Chelsea visit Everton for a Premier League fixture on Sunday.
"It was always tough because Liverpool always had a great team under him. It was always very hard to get a result against him, it really was," Moyes reflected, adding, "Rafa's doing a very good job [at Chelsea]. He has inherited a really good team, with some very good players and you would expect them to win games."