Follow live coverage of the penultimate day of the summer transfer window here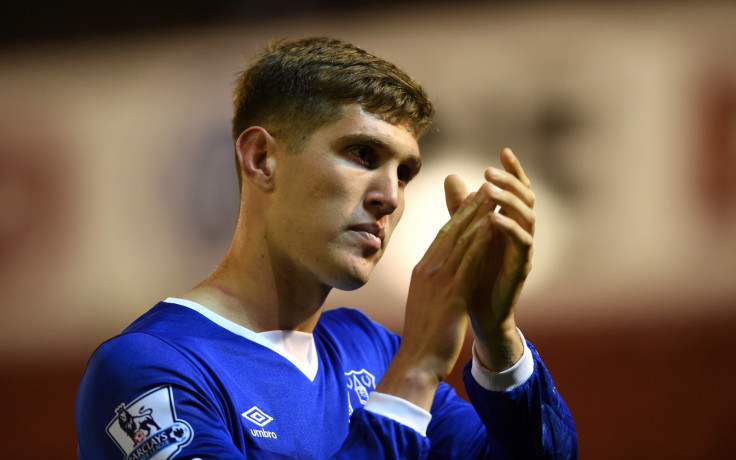 Everton defender John Stones did not mean to hand in a transfer request in an effort to force a move through to Chelsea, according to manager Roberto Martinez. The England international looks increasingly likely to remain at Goodison Park and his boss has wasted little time in attempting to downplay the significance of his transfer plea.
The Toffees turned down Stones' request to leave the club which came prior to the Capital One Cup win over former club Barnsley. Sky Sports understand the Merseysiders have rejected three bids from the Premier League champions and as the transfer window slips into the final 24 hours the 21-year-old is expected to remain at the club.
With his desire to leave Everton for Chelsea having been played out in public, Stones now faces having to rebuild his reputation. Martinez has attempted to assist the young defender by claiming that he did not intend to demand an exit from the club.
"He's such a professional," he said following the goalless draw with Tottenham Hotspur, according to Sky Sports. "I had other situations where I had players who couldn't cope and couldn't play. I had windows where I had to leave players out completely and when the window closed get him back in the team and what that represents – winning his team-mates over and the fans over.
"With John, it's very easy because he's a pristine professional. Obviously he's been put under massive, massive pressure. The transfer request was something he didn't mean to do.
"We haven't spoken about that [request to join Chelsea]. All we've been speaking about is the game and what we need to do. He's been a leader in that. [Against Tottenham] you saw a 21-year-old deal with that pressure and he played in that manner. For me, it shows he has potential to be England captain.
"He knows the fans will be with him, he knows the fans will understand what's happened. The way he has always been performing – he's always been a top professional, never letting the team down or the football club down. He is a true Evertonian."
The defiance shown by Everton is set to see Chelsea direct their attention towards signing Nantes defender Papy Djilobodji to assist in reinforcing their wafer-thin defensive options. The Guardian reports that the Senegal international will move to Stamford Bridge for £2.7m and become the club's seventh first team signing of the summer.