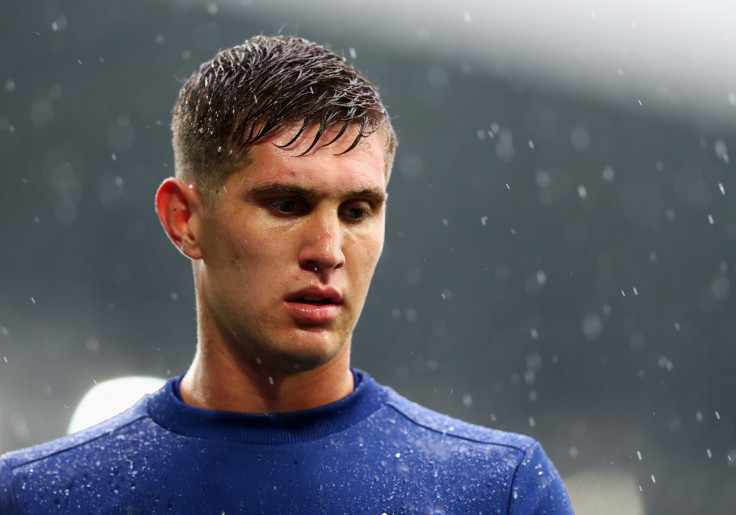 Everton manager Roberto Martinez has hailed John Stones' response to the club's firm rejection to sell him to Chelsea, with an impressive performance during the goalless draw at Tottenham on Saturday 29 August. The England international defender handed in a formal transfer request earlier this week to force his move to Stamford Bridge after the Toffes rejected three separate bids from the Blues throw the summer – including one reportedly worth around £30m.
But club chairman Bill Kenwright issued a statement rejecting Stones request, reiterating the club's intention to keep the player at Goodison Park this season. The Telegraph later claimed that José Mourinho has finally given up on his hopes to secure the defender and was set to turn his attention to other targets.
Martinez decided then to deploy in the heart of his back line for the visit to White Hart Lane. The defender responded with an impressive performance to help his side to secure a clean sheet with the fans supporting him.
"Once more, John was always in control. He's an incredible defender, the way he reads the game and anticipates play. He shows incredible composure and you would never say he's only 21 years old. He was under a lot of pressure, so his performance was that of someone who has the potential to become an England captain," Martinez said as quoted by ESPN.
"We have our own ambitions and project, and John is a big part of that. He showed a really strong face against Tottenham. Absolutely he accepts he is an Everton player. We want to be a winning team and John is a big part of that. John has never let the fans or the club down and has played with incredible discipline."
Martinez, meanwhile, also lavished praised Tim Howard. The keeper made a Man of the Match performance with a string of saves during the first-half of the game.
"I thought Tim Howard was immense, not just with the actions he had but the way he was talking and creating really good communication with his centre-halves and the back four," Martinez added.
"I thought it was a strong display from a defensive point of view. Tim is a leader and an incredible influence in the dressing room. On the pitch, he is enjoying his football and is in a very good moment."
Tom Cleverly left the pitch earlier on the game after suffering an injury following a tackle from former Eric Dier. Martinez claimed he is confident that the injury is not as bad as first feared.
"We'll assess him over the next 24 hours. Straight away we thought it was ligament damage plus something else," the Spaniard added.
"It was a big worry, but we feel quite confident now that it was just ligament damage. It was a really strong challenge and it shows how fit he is to escape that incident with just ligament damage."