Everton midfielder Ross Barkley has spoken of his desire to score more goals and revealed that he is working hard in training in order to regularly find the back of the net. Barkley has endured a mixed season under Ronald Koeman but seems to have come to terms with the demands of the Dutchman and is enjoying an upturn in form in a new system.
Barkley has produced some excellent performances in recent months but is not satisfied with his numbers this season. The 23-year-old is keen to achieve double figures in both goals and assists before the end of campaign but is also aware that he has to improve the defensive side of his game under Koeman, who is currently implementing an intense, high-pressing style at Goodison Park.
"I'm not happy [with five]," Barkley told evertontv. "I feel like I should be getting more goals and I'm working really hard on that in training. Part of my game is that I need to get more goals and hopefully in the last few games of the season I can get into double figures. That's my aim at the start of every season.
"I've got five [assists] at the minute as well and I aim to get double figures in both. That's my role on the pitch - to create chances and score goals. I'm a mixture of a midfielder and a striker, so sometimes when I'm higher up the pitch I need to think like a striker. And, as a midfielder, I need to think about defensive work as well."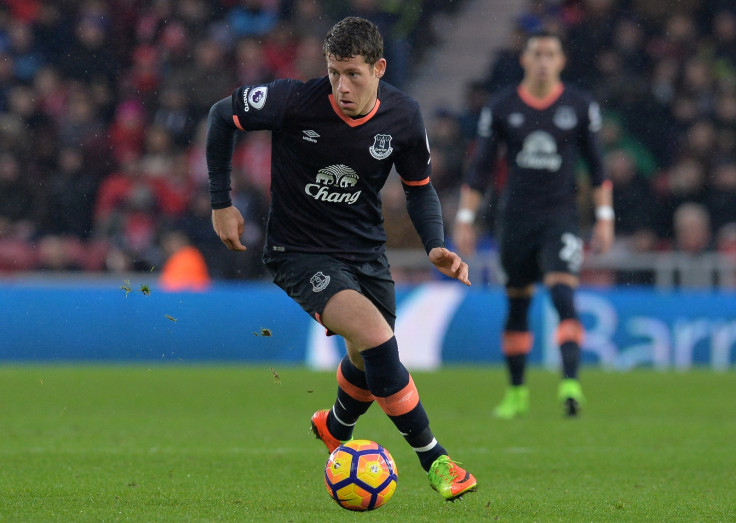 "It's recognising where the space is, where the ball is going to arrive and having shots at goal," added the Everton playmaker. "In training, I focus on scoring, getting a good feel of the ball and hitting the back of the net."
Barkley will hope his efforts in training will bare fruit for Everton when they host Sunderland on Saturday. Under Koeman, Everton have lost only once in the Premier League at Goodison Park and will be looking to extend their run of three straight league wins against the struggling Black Cats, who could elevate themselves out of the relegation zone with a win on Merseyside.