Romelu Lukaku and Ross Barkley 'have the power' over Everton, admits Toffees legend and club ambassador Graeme Sharp. Uncertainty clouds the futures of both players, with Chelsea and Tottenham among those believed to interested in the pair's services, and Sharp, who scored 159 goals for Everton during the most successful period in the club's history, is not sure if Ronald Koeman will be able to keep the pair at Goodison Park beyond this summer.
Lukaku has two years left on his current contract with Everton and recently rejected a new long-term deal believed to be worth £140,000-a-week. Barkley only has a solitary season left on his deal with his boyhood club, and Koeman has urged the 23-year-old playmaker to make a decision over his future before the end of the current campaign.
While Sharp is hopeful that Everton can keep Barkley and Lukaku away from the clutches of Chelsea, Tottenham et al, he does believe that player power could prove to be the deciding factor in the two sagas.
"Everybody knows in this day and age that players have the power and we'll just have to wait and see," Sharp told Sky Sports News. "Obviously what he's achieved this season in terms of goalscoring has been extraordinary for Romelu, in a team probably finishing outside the top six, so hats off to him there.
"Can we keep him? Only time will tell. I think Everton have a price but I think they want to keep him. You want to keep your better players. You're looking at somebody who is 23, has still got a bit to learn, but what a fantastic player he is at this moment in time for somebody so young. I think we tend to forget he is only a young age, so we want to keep our better players.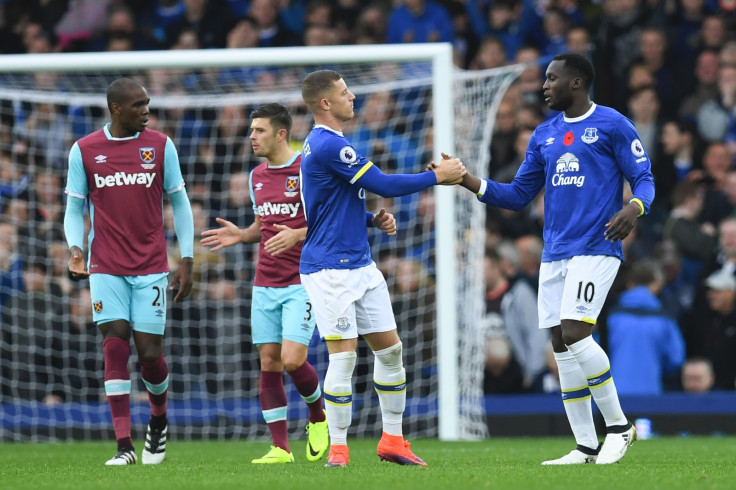 "Ross Barkley comes into that equation as well but as I said at the start, players have all the power nowadays so we just have to wait and see. Lukaku has been reportedly linked with a return to Chelsea over the last few months, with the player frequently indicating he wants to play Champions League football."
Both Tottenham and Chelsea would be able to offer Lukaku and Barkley the carrot that is the Champions League next season, while Everton, who have improved markedly upon last season, are still some way off of being ready to compete in Europe's premier club competition.
Koeman's side will spend heavily in order to bridge the gap between them and the likes of Tottenham this summer, and the Blues will hope they can keep alive their faint hopes for a top six finish with a win over Swansea City at The Liberty Stadium on Saturday (6 May).