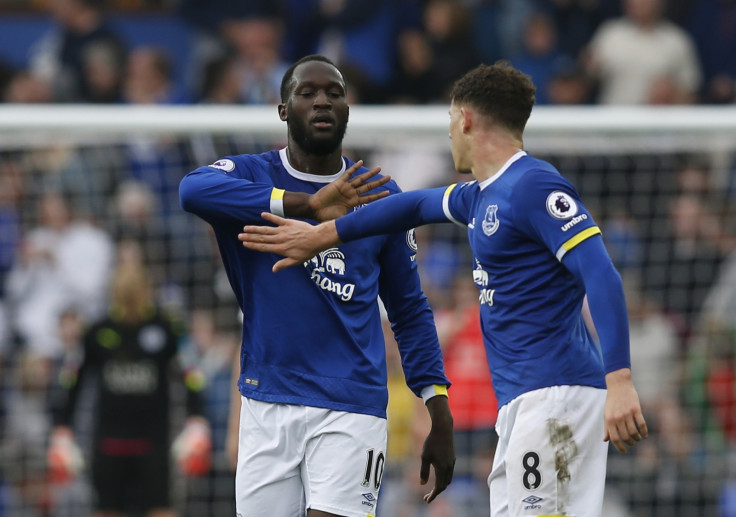 Romelu Lukaku has told Ronald Koeman that he will not sign a new contract at Everton, although stopped short of revealing his plans moving forward. The future of the Premier League's top scorer is currently subject to fervent speculation after another impressive season in which he has netted 24 goals across all competitions to date.
Lukaku's stance on an extension, which came after agent Mino Raiola insisted that it was "99.9 per cent" done, has resulted in him being heavily linked with a number of European football's biggest clubs. A potential return to Chelsea has been strongly mooted given the continued uncertainty surrounding Diego Costa and former Blues teammate Didier Drogba, recently confirmed as joint-player/co-owner of United Soccer League (USL) outfit Phoenix Rising FC, recently talked up such a move while confirming that he knew of his "little brother's" intentions.
When asked if Lukaku had informed him of his plans, Koeman told reporters: "No. He told me [he will] not to sign a new contract. Maybe I wait for the call from Drogba and he can tell me what will happen next season. I don't know.
"I leave it now because I can't change that situation at the moment. It's better to focus for the weekends and we will see what happens at the end of the season."
Koeman also challenged Ross Barkley to make a decision on his future by the end of the season. The homegrown playmaker has just a year left to run on his existing deal and has signalled a desire to play Champions League football amid rumoured interest from Tottenham Hotspur.
"I'm not involved in the negotiations, but I know that the board is talking to his agent," Koeman said of talks with the 23-year-old. "I don't know [what stage negotiations are at]. It's not about one week, but of course we need to know the answer before the end of the season.
"Yes [everything is being done to keep Barkley], but it's always about the contract. We will offer him the contract, what is good, what is normal, what the player is. I think how he's improving this season, Everton is the best place for him to continue.
"I spoke to Ross several weeks ago and he mentioned his ambition – Champions League. I told him I had the same ambition and I think we are going in a good direction. He is one of the key players, he's kid of the club, kid of the town. In my opinion, there is no better place for him to continue football than in Everton."
Commenting on the recent incident that saw Barkley fall victim to what his lawyers have described as an "unprovoked attack" by a stranger in a Liverpool bar, he said: "It's not good, because it's not what you like to read in the press about your players. I think it could have happened to anybody in town and maybe now he realises that it's maybe not the best place... Maybe the wrong time at the wrong place to meet crazy people like that, what happened.
"It's difficult even if you are young...It's not about experience, you play a game, you won the game, you go out. It's no problem for me. He didn't drink, he was driving his car. And OK if you met those people, something can happen and maybe that's the reason that I live outside of the town."
"Always, people learn from incidents that happened. That's good, you need to learn."
Everton have no new injury concerns to contend with ahead of Saturday's (15 April) visit of Burnley, with Morgan Schneiderlin now recovered after returning from a calf problem to start in last weekend's 4-2 defeat of Leicester City.
Long-term absentee Muhamed Besic recently played 45 minutes for the club's table-topping U23 side in a Premier League 2 rout of Tottenham Hotspur at Goodison Park and Koeman believes he needs to feature for nearly the full duration of another match at that level before being considered for first-team duties. The Bosnian midfielder suffered a serious knee injury during Wayne Rooney's testimonial match in August 2016.